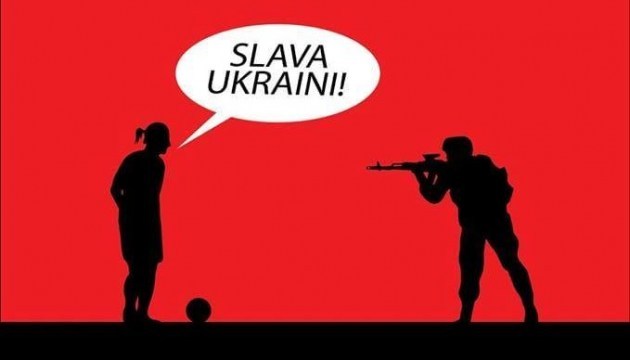 Ukrainians launch 'Glory to Ukraine' flash mob on FIFA page on Facebook
Ukrainians have started posting the slogan "Glory to Ukraine" on FIFA's page on Facebook, thus expressing their dissatisfaction with the International Football Federation's reaction to an incident involving Croatian footballers at the 2018 World Cup.
According to an Ukrinform correspondent, tens of thousands of Ukrainians have currently left their feedback on the page.
As part of the flash mob the Ukrainians indignant at FIFA's actions leave negative comments. Almost all comments come with the slogan "Glory to Ukraine" in different languages - the phrase that was expressed by Croatian footballer Domagoj Vida after his national's team victory over Russia and for which he was punished by FIFA.
The participants in the flash mob leave one star in the Reviews section, which significantly reduced the rating of the page. At the moment, the rating of the FIFA page is 1.3 stars, and the number of negative reviews (one star) exceeds 154,000. Yesterday, on July 9, the rating of the FIFA page was more than four stars.
As reported, early on July 8, Vida and Croatian scout Ognjen Vukojevic filmed themselves celebrating the shootout victory over Russia in a World Cup quarterfinal in Sochi. Vida said in the video: "Glory to Ukraine! Go, go!" whereas Vukojevic added: "This victory is for Dynamo and for Ukraine. Go Croatia."
The video caused outrage in Russian media.
The FIFA Disciplinary Committee issued a warning to Vida due to the video, because the organization regards his remarks as a political gesture.
According to the website Four Four Two, FIFA fined Vukojevic over his conduct due to a video with the slogan "Glory to Ukraine!"
The Croatian Football Federation also announced that it had dismissed Vukojevic from the performance of his functions in the national team and expelled him from the delegation in Russia.
The Ukrainian Football Federation appealed to the relevant FIFA and UEFA authorities with letters to protect Vida.
op