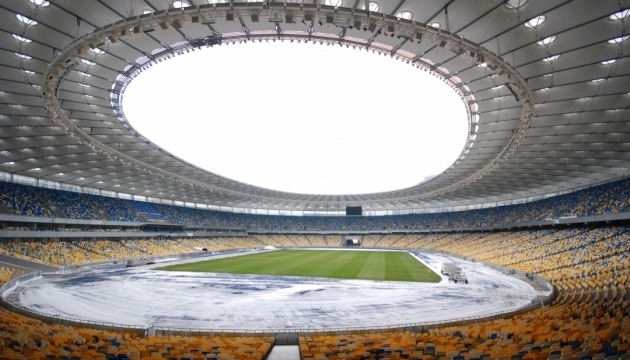 UEFA Champions League trophy to be shown in six Ukrainian cities
The trophy of the UEFA Champions League, in addition to Kyiv, will be demonstrated in five more Ukrainian cities.
Director of the Department for Preparing for and Holding the UEFA Champions League Finals at the Football Federation of Ukraine Andriy Bondarenko said this at a press conference at Ukrinform on Wednesday.
"The so-called tour of the cup will be held from April 22, and will take place in five cities. We tried to cover all parts of Ukraine. The trip around Ukraine will move from Kyiv to Mariupol. It will be in Dnipro on April 23, in Kharkiv on April 26, in Odesa on April 29 and in Lviv on April 30," Bondarenko said.
He noted that every football fan would have an opportunity to see the trophy and take pictures with it.
The ceremony to hand over the cups of the men's and women's UEFA Champions League to Kyiv will be held outside the building of the city state administration on Khreshchatyk on April 21. The ceremony will be held from 12.40 to 13.00.
op