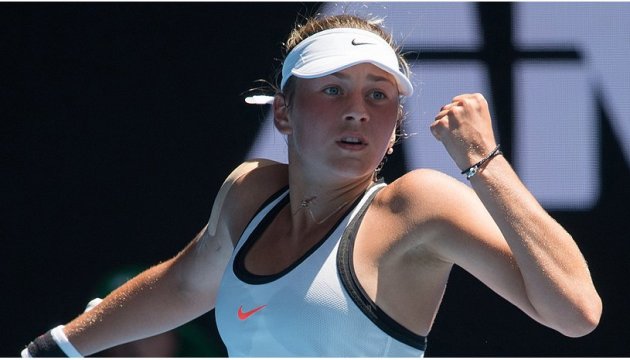 Kostyuk advances to quarterfinals of ITF tournament in Zhuhai
Ukrainian tennis player Marta Kostyuk has won the second match at the ITF tournament in Zhuhai, China ($60,000 prize pool).
The 15-year-old Kostyuk progressed to the quarterfinals of the competition after defeating 23-year-old Fang Ying Xun from China 6-1, 6-2, Ukrinform reports.
The game lasted 50 minutes.
For a spot in the semifinals of the tournament, Kostyuk will take on the winner of a tie between Italy's Jasmine Paolini and Slovenia's Dalila Jakupovic.
Zhuhai Open is the first tournament for Kostyuk after her performance for Ukraine's national team in the Fed Cup in early February this year.
op