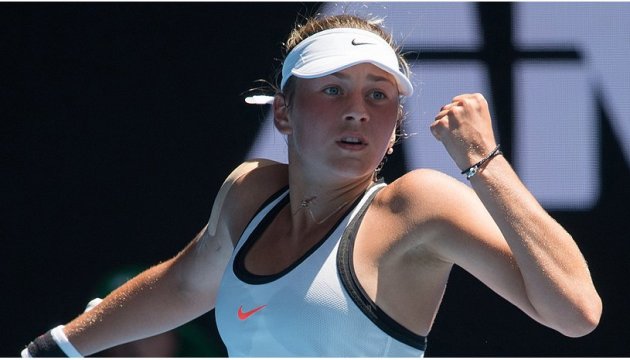 Kostyuk reaches quarterfinals at ITF Women's Circuit in Australia
Ukrainian tennis player, Marta Kostyuk, has progressed to the quarterfinals of the ITF Women's Circuit tennis tournament in the Australian city of Burnie, with prize money of $60,000.
In the second round, the 15-year-old defeated 31-year-old American Jennifer Elie 3-6, 7-5, 7-5, Ukrinform reports.
The game lasted 2 hours and 19 minutes.
Marta will now face 16-year-old Chinese Xinyu Wang for a spot in the semifinals.
op