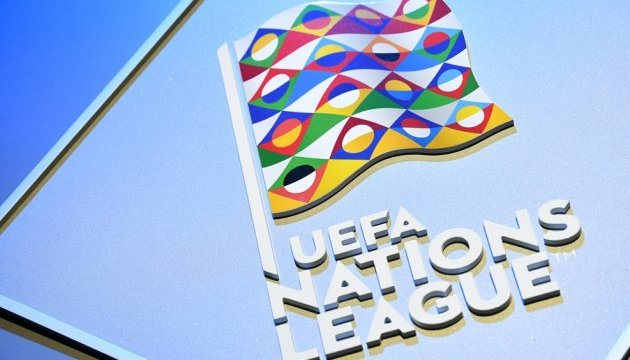 Ukraine grouped with Slovakia, Czech Republic in UEFA Nations League
The draw for the League Phase of the inaugural UEFA Nations League was made in Lausanne on Wednesday, January 24.
Ukraine was drawn alongside Slovakia and the Czech Republic in Group 1 of League B, Ukrinform reports.
LEAGUE A
Group 1: Germany, France, Netherlands
Group 2: Belgium, Switzerland, Iceland
Group 3: Portugal, Italy, Poland
Group 4: Spain, England, Croatia
LEAGUE B
Group 1: Slovakia, Ukraine, Czech Republic
Group 2: Russia, Sweden, Turkey
Group 3: Austria, Bosnia and Herzegovina, Northern Ireland
Group 4: Wales, Republic of Ireland, Denmark
LEAGUE C
Group 1: Scotland, Albania, Israel
Group 2: Hungary, Greece, Finland, Estonia
Group 3: Slovenia, Norway, Bulgaria, Cyprus
Group 4: Romania, Serbia, Montenegro, Lithuania
LEAGUE D
Group 1: Georgia, Latvia, Kazakhstan, Andorra
Group 2: Belarus, Luxembourg, Moldova, San Marino
Group 3: Azerbaijan, Faroe Islands, Malta, Kosovo
Group 4: FYR Macedonia, Armenia, Liechtenstein, Gibraltar
The UEFA Nations League group games will be held over six matchdays, during the 'double-headers' in September, October and November 2018. The UEFA Nations League Finals competition for the teams that win the four groups within the top division is scheduled for June 2019.
In each league, four group winners are promoted (or play in the Finals) and four teams are relegated for the next competition to be played in 2020. The overall UEFA Nations League rankings will determine the composition of the draw pots for the subsequent European Qualifiers.