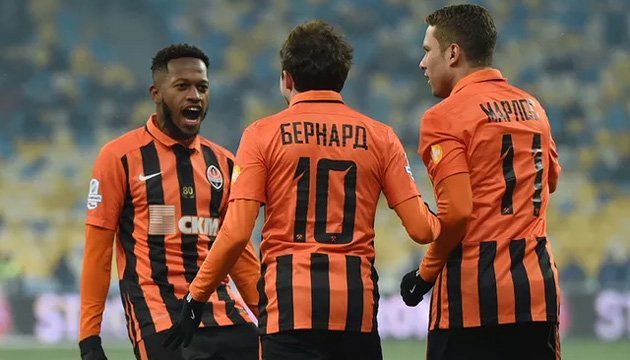 Fred signs new contract with Shakhtar for five years
Shakhtar Donetsk and Brazil midfielder Fred has extended his contract with the Ukrainian club for five years.
The 24-year-old footballer said this in an interview with Brazil's Globo.
"My friend told me about the interest of Manchester City and Guardiola. I'm glad that my football is valued in Europe. There was no contact with Guardiola, everything is the same. My agent did not tell me anything," Fred said.
"I signed a new contract with Shakhtar for another five years. I'm happy and I want to continue to show my football in the Champions League. If there is any interest, I'll talk to the agent, but I'm calm," tribuna.com quoted him as saying.
Earlier it was reported that England's Manchester City began to work on the player's transfer. It was expected that the talks would be held in winter and that Fred would move to the English club in summer.
op