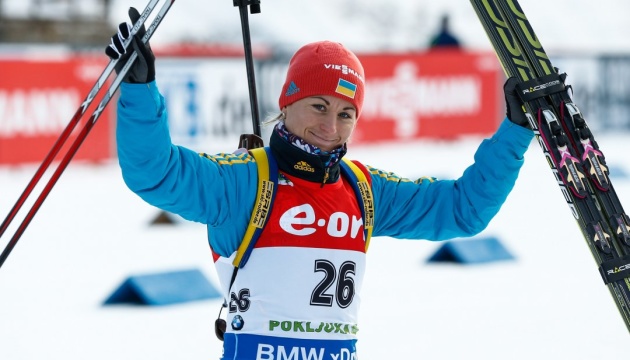 Biathlete Vilukhina banned, Vita Semerenko becomes silver medalist of 2014 Olympics
Ukrainian biathlete Vita Semerenko has become the silver medalist of the 2014 Olympic Games in the sprint after the International Olympic Committee (IOC) sanctioned five more Russian athletes who took part in the 2014 Sochi Olympics, according to the IOC's official website.
Skeleton athlete Sergei Chudinov, bobsledders Aleksei Negodailo and Dmitrii Trunenkov, and biathletes Yana Romanova and Olga Vilukhina were recognized as guilty of violating anti-doping rules and sanctioned.
Vilukhina was stripped of a silver medal in the sprint and a silver medal in the relay, while Romanova lost silver in the relay. Thus, a silver medal in the women's sprint will be awarded to Vita Semerenko, who finished third in that race.
op