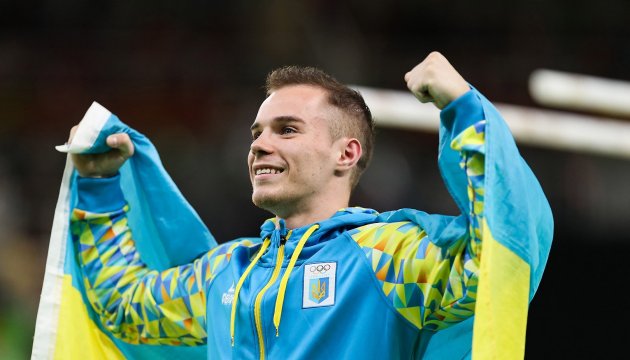 Ukrainian gymnast Verniaiev wins first prize at Arthur Gander Memorial
Ukrainian gymnast Oleg Verniaiev has won the first prize at the Arthur Gander Memorial in the Swiss town of Morges for the fourth consecutive time.
The Ukrainian athlete showed the best result in the men's all-around, scoring 58.050 points, XSPORT reports.
Another Ukrainian gymnast Igor Radivilov took 7th place at this tournament, scoring 54.600 points in the men's all-around.
Ukrainian gymnast Diana Varinska took the third place in women's all-around.
ol