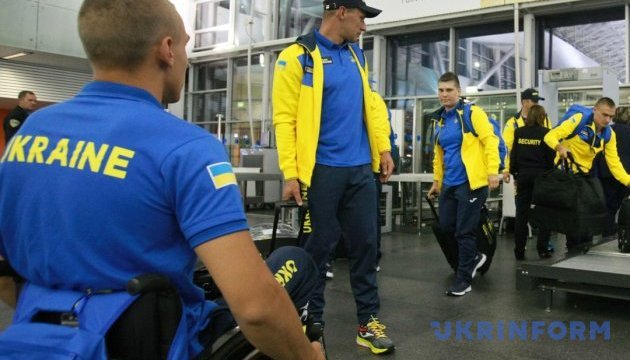 Invictus Games 2017: Ukraine wins third medal already
Ukraine's Invictus Games team has already won the third award at the competitions in Toronto, Canada.
Oleksandr Tkachenko, 29-year-old officer of the National Police of Ukraine from Chernihiv, has won the silver medal in men's IT7 400m racing event, Ukrinform reports.
Tkachenko ran the distance in 54.54 seconds. Australian Chris Lane was awarded the gold medal (53.90 seconds), and Dan Crawford from New Zealand became the third (55.08 seconds).
Earlier, Ukrainian Defense Ministry officer Oleg Zimnikov won the gold medal in the men's IT7 1500m run, and Ukraine's National Police officer Serhii Torchynskyy won a bronze medal in the men's IF4 shot put.
ol