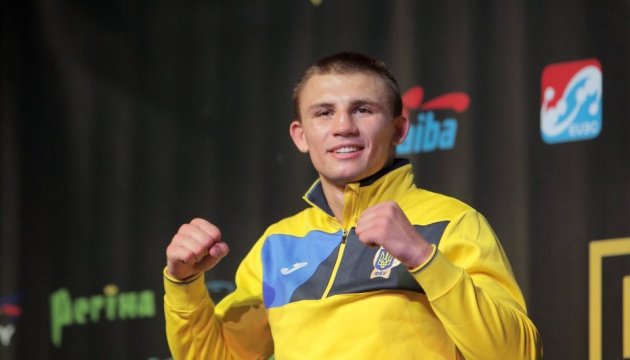 Khyzhniak wins Best Boxer award at world championships
Ukrainian middleweight Oleksandr Khyzhniak has won gold medals at the European and world championships this year, according to XSport.
His superb run in Hamburg secured him both the world title and the Best Boxer award at the 2017 AIBA World Championships.
The Ukrainian won all of the four fights in Hamburg. In the final bout, Khyzhniak faced bronze prizewinner of the Asian Championships Abilkhan Amankul and left no chance for the Kazakh boxer.
As a result, Khyzhniak took the only medal for the national team and completed the tournament in Hamburg as world champion and best tournament boxer. At the recent European Championships he was also recognized as the best boxer of the tournament.
Cuba was declared the best team in Hamburg, as its representatives collected five gold medals and two silver medals. The Best Coach award was given to American Billy Walsh, whose boxers won a silver medal and two bronze medals at the world championships.
op