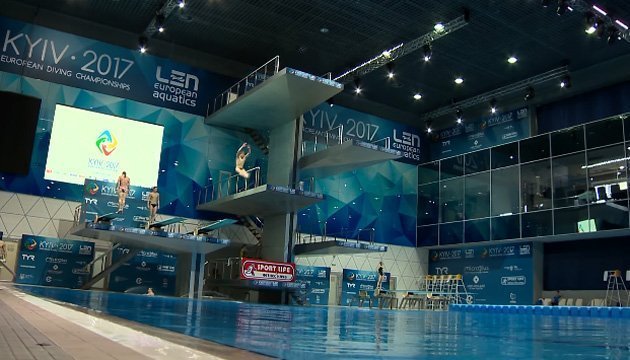 Anna Pysmenska wins gold in 3m springboard at European Diving Championships
Ukraine's Anna Pysmenska has won the gold medal in women's 3m springboard at the European Diving Championships 2017 that takes place in Kyiv.
The athlete got gold with a total of 303.30 points in a thrilling competition. Michelle Heimberg, Switzerland,got silver with 293.25 points, and Anastasiia Nedobiga, Ukraine, won bronze with 291.65 points.
"I'm very happy. Beforehand I won medals only in synchronized diving events, today this was my first individual medal. When I saw my coach, she smiled. In that very moment I knew I won. My parents have always supported me, I owe this gold to them. The competition was strong but today I managed to perform 90 percent of my dives right and got more points than expected. I really enjoyed the atmosphere here at the pool," Anna Pysmenska said.
The team of Ukraine has already won seven awards - three "gold", two "silver" and two "bronze".
ish