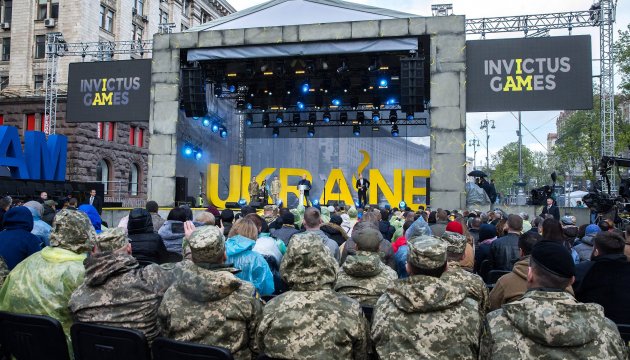 Ukraine selects 30 ATO veterans for Invictus Games 2017
Ukraine has selected 30 candidates for taking part in the Invictus Games international l Paralympic-style multi-sport event. Having undergone the independent medical examination, the servicepersons, who earlier took part in the anti-terrorist operation (ATO) in eastern Ukraine, will start to train in Ukraine and Canada, getting ready for the international competition in Toronto.
Chairwoman of the NGO StratcomUA, advisor to the Ukrainian Information Policy Minister for Strategic Communications Alina Frolova said this in a commentary to journalists.
"Currently, 15 people are being selected for the team, another 15 are on reserve list. These thirty candidates will train together under the supervision of coaches in the kinds of sports which they chose to compete in. The team will be formed according to the criteria of the coaches on the eve of the Games," Frolova said.
The Invictus Games is the only international sporting event for wounded, injured and sick Servicemen and women, created by Britain's Prince Harry, in which former armed services personnel and their associated veterans take part in sports including wheelchair basketball, sitting volleyball, and indoor rowing. The Invictus Games use the power of sport to inspire recovery, support rehabilitation and generate a wider understanding and respect for wounded, injured and sick servicepersons.
The inaugural Invictus Games was held in London from 10-14 September 2014 and was attended by over 400 competitors from 13 nations. The Invictus Games 2017 will be held in Toronto on September 23-30.
ol