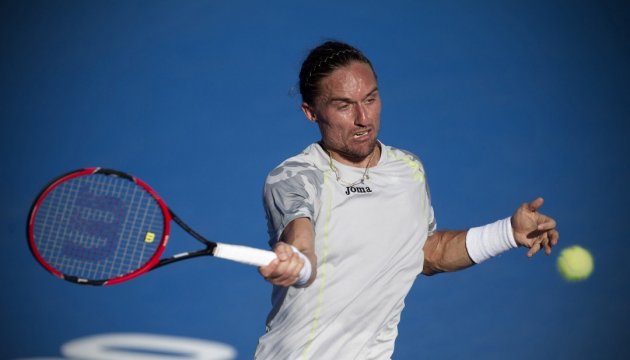 Dolgopolov beats Ferrer at ATP tournament in Rio
Ukrainian tennis player Alexandr Dolgopolov has scored another great win after successful performance in Buenos Aires.
Having won the Argentina Open, Alexandr Dolgopolov took down David Ferrer 6-4 6-4 in 82 minutes in the first round of the ATP tournament in Rio.
"Ukrainian's second serve made all the difference today, he saved 4 out of 6 break points and added 4 breaks to his tally to cap straight sets triumph against struggling Spaniard who really finds it hard to deliver any kind of form. Dolgopolov had an early lead thanks to his break in the opening game but David made the result even when he broke back in game 8. His momentum was short-lived, as he dropped serve again in game 9 and Alexandr closed the set in the following game. In set number 2 it was a similar situation, but this time Dolgopolov had 2 breaks in the bag, enough for another 6-4 result and the place in the second round," Tennis World portal reports.
ol