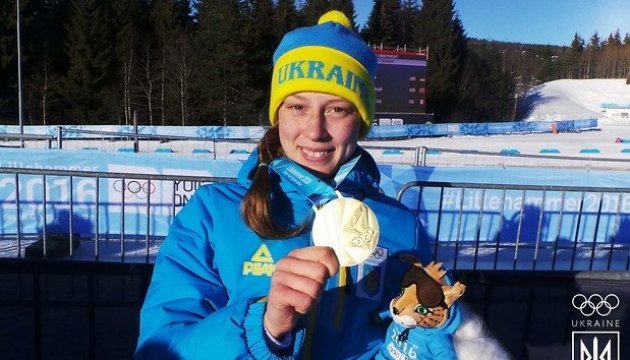 Ukraine wins first medal at European Youth Olympic Winter Festival
14.02.2017 15:31
1606
Biathlete Khrystyna Dmytrenko has won first medal for Ukrainian national team at XIII European Youth Olympic Winter Festival (EYOF), which takes place in the Turkish city of Erzurum.
Athlete from Chernihiv won silver medal in the 6km sprint race with two shooting bouts, Ukrinform reports.
Ukrainian biathlete was left behind only by French Camille Beneden, who came in 21.5 seconds faster. Russian Anastasia Shevchenko won the bronze medal.
ol