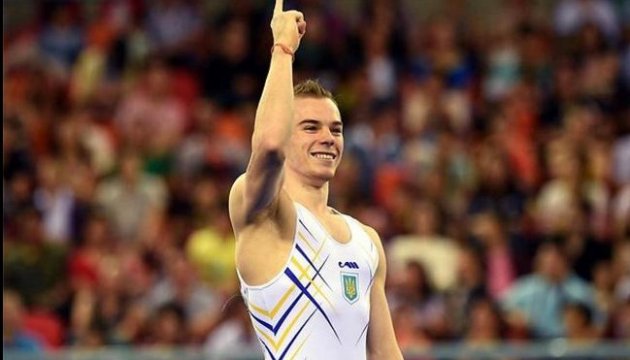 Artistic gymnast Verniaiev wins first gold medal for Ukraine at Rio Olympics
Ukrainian artistic gymnast Oleg Verniaiev has won the first gold medal for Ukraine in the men's parallel bars competition at the Olympic Games in Rio de Janeiro, Brazil.
Verniaiev showed the result of 16.041, Ukrinform reports.
U.S. gymnast Danell Leyva won the silver medal, Russia's David Belyavskiy got the bronze medal.
Earlier, Verniaiev won a silver medal in the artistic gymnastics men's individual all-around in Rio.
Currently, Ukraine has one gold medal, four silver medals and one bronze medal.
ol