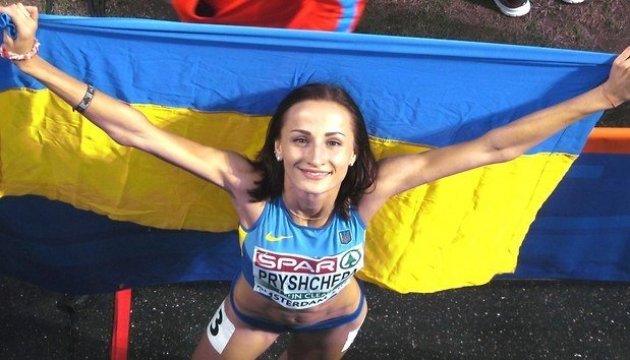 Nataliya Pryshchepa track and field athlete chosen best Ukrainian women's athlete of July
Ukrainian National Olympic Committee has voted track and field athlete Nataliya Pryshchepa the best sportswoman of July. Her personal coach Andriy Popelyayev was announced the best coach of July.
Pryshchepa's high recognition in the "Queen of Sports" category was given because of her splendid performance at the European Championships in Amsterdam, the press service of Ukraine's NOC has told Ukrinform.
"21-year-old Ukrainian athlete won the 800-meters race brilliantly, adding medal the highest quality the treasury of Ukrainian team," the press service has noted.
In addition, Pryshchepa has received the title of the best athlete of the month for the first time in her career.
tl