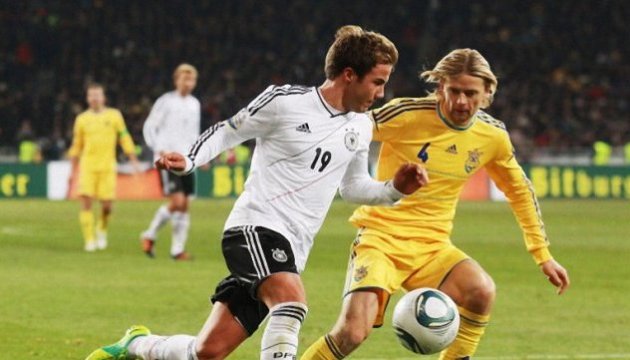 Ukraine's coach: we had chances to score, but unfortunately we failed to put them through
Ukrainian side has plenty of players who demonstrate a high-class performance, but they could not realize their chances, German team head coach Joachim Loew told ARD TV channel following yesterday's victory over Ukraine at Euro 2016 opener in Lille.
"I was not as happy in the first half as I was in the second one. It's good that we were able to bring a counterattack to its logical end. But we had to pass through some unnerving situations," Deutsche Well equated him as saying.
Moreover, Ukrainian head coach Mykhailo Fomenko said: "We played well against the world champion and had chances, but unfortunately we failed to use them. We should continue to maintain the motivation we showed against Germany."
tl