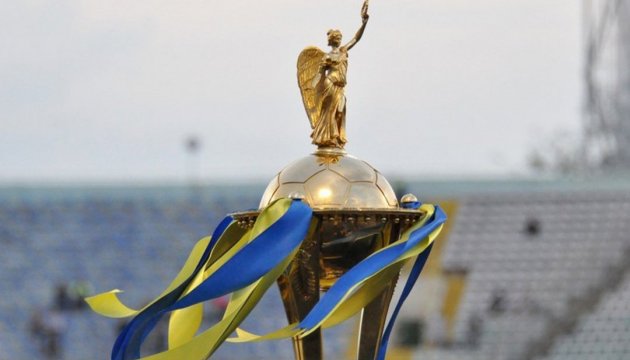 People have their pictures taken next to Cup of Ukraine for soccer in Lviv
On the eve of the Ukrainian soccer Cup final residents and visitors of Lviv can have their pictures taken with the national trophy, which was solemnly installed in the city square, the press service of the Lviv City Council reports.
"On Market square, in front of the City Hall, the Ukrainian Cup was officially placed so that residents and visitors of the western city can have the opportunity to take a photo with the Cup. It will stand there in the city square today from 13.00 to 19.00," the report says.
The final for the Ukrainian Cup in soccer, which for the first time in history ha the venue in Lviv, will be held on Saturday, 21 May. Zorya Luhansk face Shakhtar Donetsk in Lviv Arena At 17.00.
tl