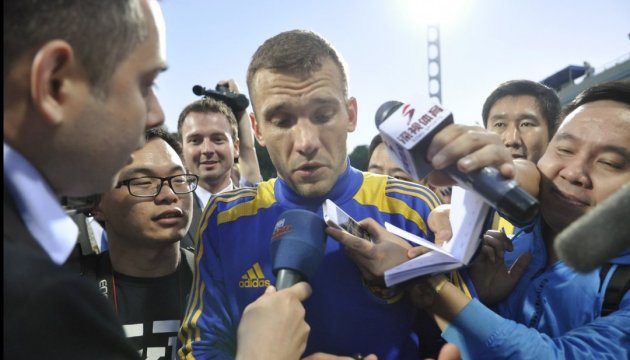 Andriy Shevchenko: I give good grade to national team
Assistant head coach of national soccer team Andriy Shevchenko has praised the performance of his players in yeerday's friendly versus Wales (1:0).
Ex-football player of Dynamo Kyiv, AC Milan and Chelsea FC told in an interview with Football 1 TV channel that for their game our national team deserves to get solid good mark.
"I give a solid good grade. For the compactness of their game, for their motivation. It's always pleasant to win. Perhaps in some moments we did not succeed in launching quick counter-attacks and the ball possession was not as good as we would like it to be, but the team played very compactly, especially in the second-half," said Shevchenko.
He lauded the experiment with Denys Garmash, who played into the starting lineup for the unusual for him left wing.
"The coaching staff was pleased with his results. We did not have a key player in that position. We decided to shift Garmash to the wing, while Kovalenko was moved up. Both Garmash and Kovalenko played very well in this combination. There were some interesting attacks that could develop much better but this was our first trial game," the coach noted.