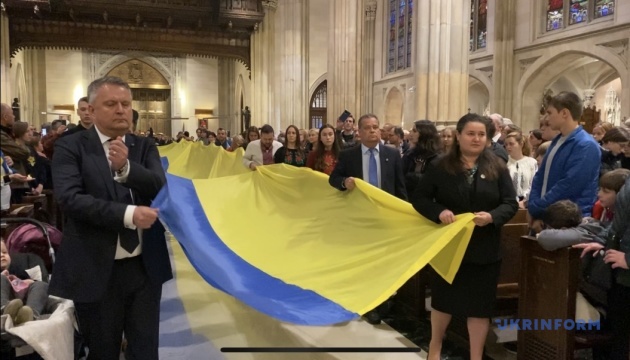 Declaration on 90th anniversary of the Holodomor signed by 45 UN Member States – Kyslytsya
Forty-five countries have already joined the Declaration initiated by the Ukrainian delegation to the United Nations on the 90th anniversary of the Holodomor of 1932-1933 in Ukraine.
The relevant statement was made by Permanent Representative of Ukraine to the United Nations Sergiy Kyslytsya on Saturday, during the commemoration event in remembrance of the Holodomor victims in St. Patrick's Cathedral in New York, an Ukrinform correspondent reports.
According to Kyslytsya, by initiating the Declaration and holding discussions between UN Member States, the Ukrainian side continues to raise awareness of the horrors of Holodomor.
Currently, Russia uses famine as a method of warfare, blocking Ukraine's food exports, attacking Ukrainian ports and grain storages, turning fertile Ukrainian soil into a battlefield.
Kyslytsya emphasized that Ukrainian diplomats continue efforts to make the Holodomor be internationally recognized as genocide.
Stalin and his henchmen have never been held accountable for the genocide, but impunity must not prevail again, Kyslytsya stressed.
On November 18, 2023, in St. Patrick's Cathedral, priests of different denominations held a prayer service for the Holodomor victims in Ukraine.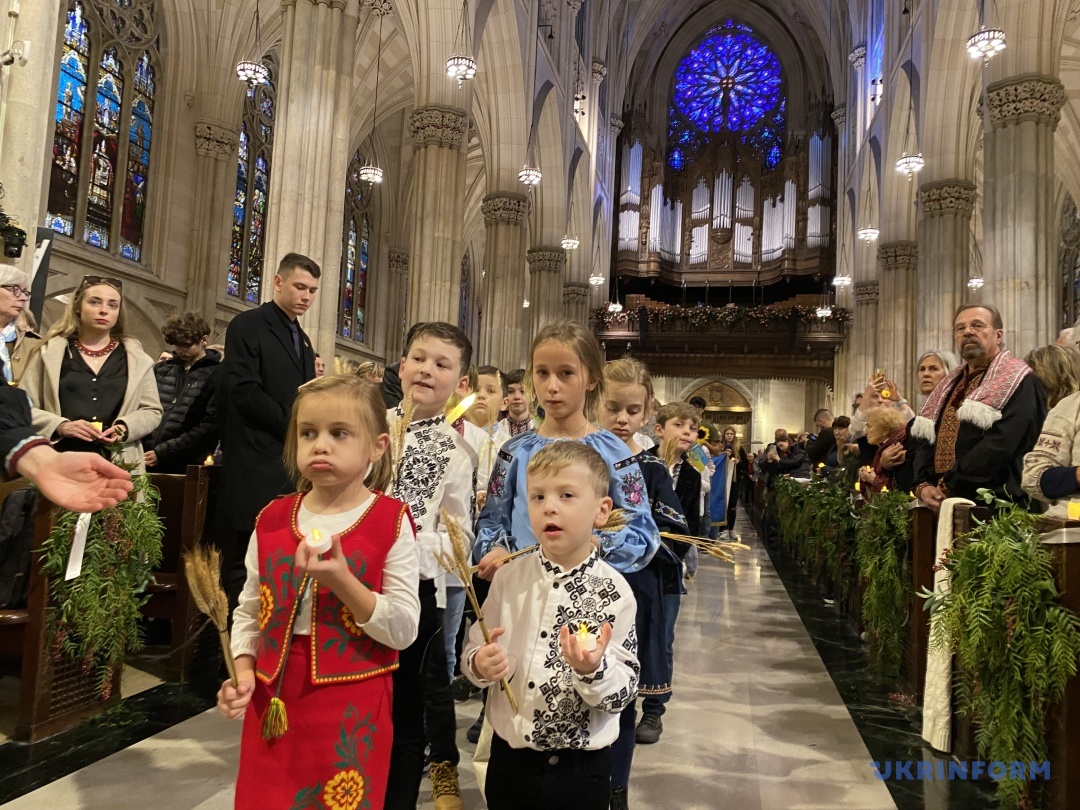 The event was attended by Ukrainian and foreign diplomats, politicians and Ukrainian activists, in particular U.S. Senator from New York Chuck Schumer, Ambassador of Ukraine to the United States Oksana Markarova, and President of the Ukrainian Congress Committee of America Andriy Futey.