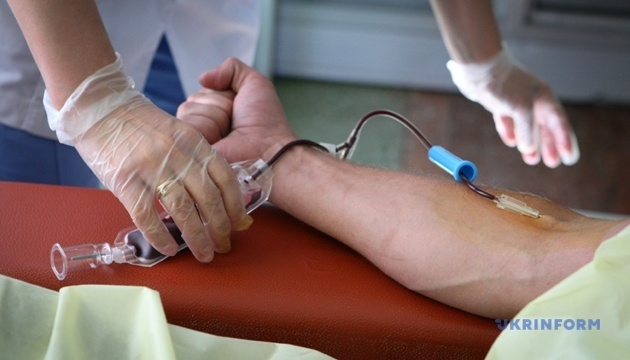 'My Blood Type' project launches in Lviv to promote blood donation
The Ukraine-Denmark project 'My Blood Type' is launching in Lviv, which aims to engage people in the donor movement.
This was reported by the Lviv City Council, Ukrinform reported.
"From September 29 to October 1, Lviv will host the first event of the Ukraine-Denmark project 'My Blood Type'. Its goal is to involve people in the donor movement by determining their blood type," the post says.
It is noted that the project will determine the blood types of five million civilians within a year.
A training for project managers is scheduled for September 29. The instructors will teach medical volunteers to determine blood types using the EldonCard system, which takes only two to three minutes.
On September 30 and October 1, participants will determine blood types on Rynok Square near the Lviv City Council ( at 11:30 a.m. and 2 p.m.) and near the Victoria Gardens shopping center ( at 1 p.m. and 3 p.m.).
It is specified that the project is being implemented jointly by DonorUA (a professional blood donor recruitment and navigation system), Operation SafeDrop (a project of the MAD Foundation charitable foundation aimed at supporting Ukraine and Ukrainians) and Eldon Biologicals (a Danish manufacturer of EldonCard blood group test cards).
As reported, the first mobile blood center has started operating in Lviv.