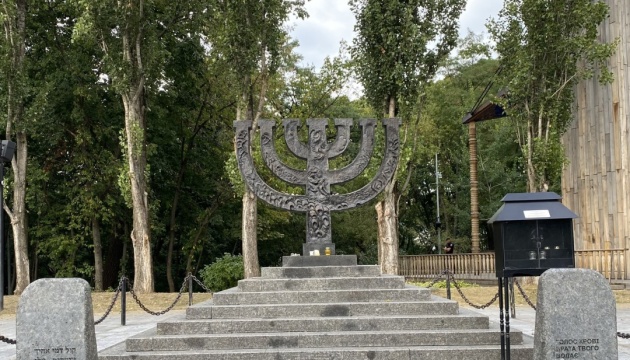 Kyiv honors memory of Babyn Yar victims
The annual ceremony in memory of the Jews killed during the mass shootings of 1941 took place at the National Historical and Memorial Reserve Babyn Yar.
Chief rabbi of Kyiv and Ukraine, President of the Association of Jewish Religious Organizations Yakiv Dov Blaich, held a joint memorial prayer for representatives of Jewish organizations and communities in Kyiv in the symbolic synagogue Place for Reflection, Ukrinform reports with reference to the chief rabbi's press service.
"In the fall of 1941, the Nazis shot tens of thousands of Jews at the site. It happened on the eve of Yom Kippur. There is not a single Jewish family left in Kyiv that did not become a victim of this tragedy. That's why it's so important for us to remember this, and because the terror that is currently occurring on our land must be stopped," Blaich said, addressing the audience.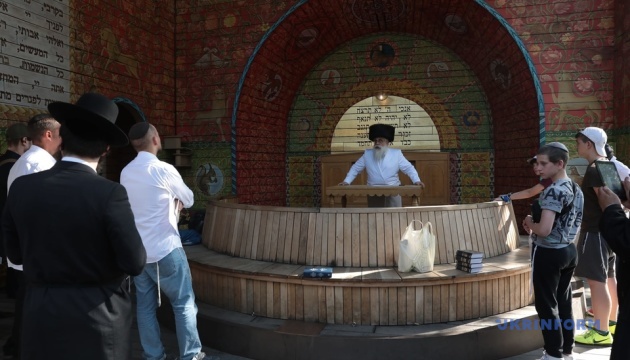 The tragedy in Babyn Yar during the Second World War became a worldwide symbol of the Holocaust. On September 29, 1941, the Nazis launched mass executions of Kyiv's Jewish population in the tract. More than 22,000 people were shot dead that day. The deadly conveyor belt did not stop there and by mid-October, the number of victims exceeded 50,000.
According to various estimates, from 70,000 to 150,000 people were slain in Babyn Yar, including 50,000 to 70,000 Jews, as well as Soviet prisoners of war, officials of the Ukrainian National Council, Roma, and mental clinic patients.
As Ukrinform reported earlier, a ceremony was held in Kyiv dedicated to the inclusion of the "Documentary Heritage of Babyn Yar" in the UNESCO Memory of the World register.