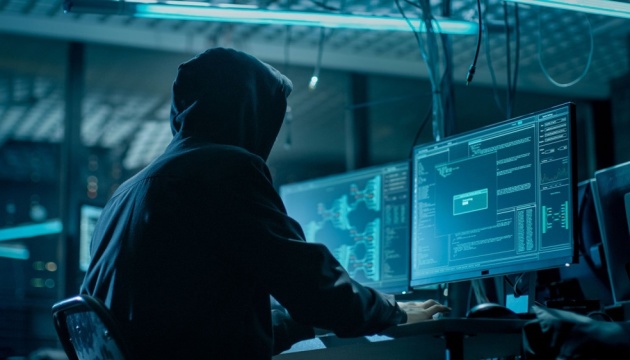 Russian hackers trying to steal evidence of Moscow's war crimes in Ukraine - cyber chief
Russian spies employ hackers to launch cyberattacks on Ukrainian law enforcement's computer systems in an attempt to identify and obtain evidence related to alleged Russian war crimes.
That's according to Yurii Shchyhol, head of the State Service of Special Communications and Information Protection of Ukraine (SSSCIP), who spoke in an interview with Reuters, Ukrinform reports.
Shchyhol said hackers working across Russia's foreign, domestic and military intelligence services have stepped up digital intrusion campaigns against the General Prosecutor's Office of Ukraine and departments documenting war crimes.
"There's been a change in direction, from a focus on energy facilities towards law enforcement institutions which had previously not been targeted that often," Shchyhol said. "This shift, towards the courts, prosecutors and law enforcement units, shows that hackers are gathering evidence about Russian war crimes in Ukraine" with a view to monitoring Ukraine's inquiries.
In addition, Russian hackers have attempted to attack government agencies and gain access to their email servers, Shchyhol said. He also noted that the groups identified as engaged in criminal cyber activities are part of Russia's GRU and FSB.
According to Shchyhol, the number of cyber security incidents documented by his agency increased by 123% in the first half of this year compared to the second half of 2022.
The spokesman said that his agency had obtained evidence that Russian hackers gained access to private CCTV cameras across Ukraine to monitor the aftermath of long-range missile and drone strikes, as well as systems that provide information on the stability of the energy network
According to Shchyhol's forecasts, cyberattacks on energy infrastructure will be repeated this winter.
"You need to understand that the cyber war will not end even after Ukraine wins on the battlefield," Shchyhol said.
As Ukrinform reported earlier, on September 4, the British Ministry of Defense said Russian intelligence was using malicious software, trying to penetrate applications used by the Ukrainian military to find classified data.