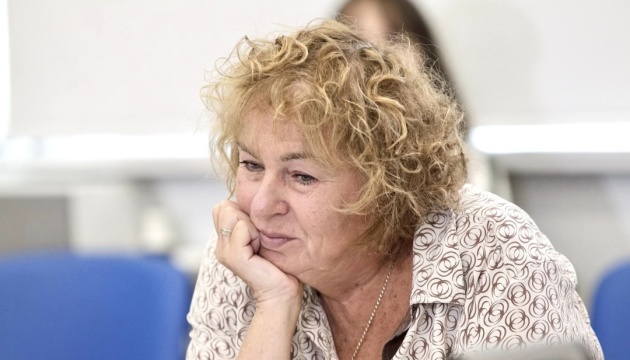 By 2033, Ukraine population to drop to 35M - demography expert
According to the optimistic forecast drawn by the Institute of Demography and Social Research, in 10 years, no more than 35 million people will live in Ukraine within the borders as of 1991.
This was emphasized by the institute chief, Ella Libanova, who spoke at a press conference hosted by Ukrinform.
"Let's forget we had 52 million Ukrainians. There'll never be 52 million again. The most optimistic version suggests there'll be 35 million in 2033 – I'm talking about the borders as of 1991. So, in any case, if we make sure all our migrants come back, if we attract migrants from other countries, Ukraine's population will still decrease. Let's have this as a base," Libanova said.
She noted that recently the number of Ukrainians receiving refugee status or temporary protection abroad has been increasing more slowly than last year. However, the demographer emphasized another negative trend.
"From early 2023, the number and share of employed Ukrainians resettled due to the war has been decreasing in Poland. They move further – to Germany, to the Czech Republic, to the Netherlands, to other countries... Our experience shows that the greater the distance between Ukraine and the country where our people stay, the less likely it is that they will return," the researcher said.
According to her, today the government's main task in this regard should be taking steps to motivate Ukrainians to return.
"We cannot do anything against the migratory outflow of the population. However, we have to motivate people to return. We must prevent the transition from temporary to permanent migration. There is nothing wrong with people intending to work elsewhere – labor migration is part of globalization. But we want them to return. This is a very important task that we must realize and set before ourselves as a state," the expert emphasized.
As reported earlier, the movement of Ukrainian refugees from Poland to Germany is a new trend that prompted the Polish authorities to investigate the causes of the phenomenon. Among the reasons for the migration of resettled Ukrainians to Germany, Andrzej Korkus, the chairman of the board of the EWL Migration Platform, based on research data, cited the presence of friends in Germany who have already settled there and help their acquaintances to make this step, as well as higher wages, better social benefits for refugees, and better medical services than in Poland.