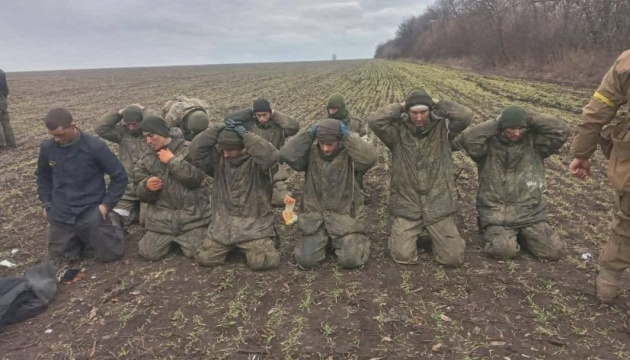 Over 200 Russian soldiers surrender to Ukraine thanks to "I Want to Live" project
Due to the "I Want to Live" project launched by the Ukrainian government, 216 Russian soldiers surrendered over the past 12 months, and more than a thousand servicemen are waiting to be transferred across the front line.
The Coordination Headquarters for the Treatment of Prisoners of War announced this via Telegram, publishing the yearly performance report, seen by Ukrinform.
As the HQ recalled, this month marks 12 months since the project's launch.
It is noted that over 48 million people from Russia and the temporarily occupied territories of Ukraine visited the "I want to live" website. Russia's telecom watchdog Roskomnadzor blocked 256 of the platform's domains.
Within the project's framework, 21 operations were completed for the extraction of surrendered soldiers. In some cases, Russian soldiers would also bring military equipment.
Another 1,072 people are on standby, waiting for their turn to be safely transferred across the front line.
"Of course, the project does not stop there. After the successful implementation of Operation Sinytsia (involving a desertion of a Russian war pilot who flew his helicopter to Ukraine before surrendering), the number of applications from Russians continues to grow. Every day, we receive through multiple channels dozens of applications from active servicemen of the Russian army and beyond," the Coordination HQ noted.
It is emphasized that applying to the "I want to live" project is the only real opportunity for the Russian military to return home alive.
As Ukrinform reported earlier, the "I Want to Live" project received more than 25,000 applications from Russian soldiers willing to surrender.