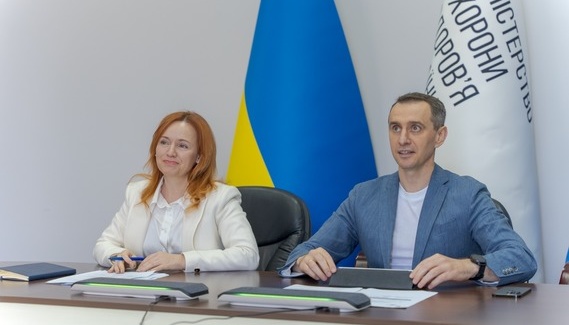 Ukraine, European Commission to develop cooperation in mental health
Ukraine and the European Commission will develop cooperation in the areas of medical evacuation, mental health and European integration.
According to the Ministry of Health of Ukraine, this issue was discussed during an online meeting between Ukrainian Health Minister Viktor Liashko and European Commissioner for Health and Food Safety Stella Kyriakides, Ukrinform reports.
"During the meeting, [both parties] discussed the extension of the program for medical evacuation of war-affected Ukrainians to clinics in European countries and their return to Ukraine after undergoing treatment. Thanks to this cooperation, it has already been possible to send about 4,000 Ukrainians for treatment and/or rehabilitation abroad, including 650 children with injuries and cancer diseases," the report reads.
Agreement was also reached on the implementation of joint projects in the field of mental health as part of cooperation with the European Commission.
The Ministry of Health recalled that mental health was a key topic discussed at the Third Summit of First Ladies and Gentlemen. Currently, the All-Ukrainian Mental Health Program is being implemented in Ukraine on the initiative of First Lady Olena Zelenska. Its purpose is to contribute to the formation of a culture of mental health care in society.
In the field of European integration processes, the parties discussed key areas of joint work, including public health and cross-border threats, medical services and safety of biomaterials, pharmaceutical industry.
Liashko thanked the commissioner for including Ukraine on equal terms with EU countries to participate in the EU4Health program. More than a year after a respective agreement was signed between Ukraine and the European Union, it was already possible to start the implementation of nine projects, which is a significant support for Ukrainian institutions working in the field of health care.
Photo: Ministry of Health of Ukraine