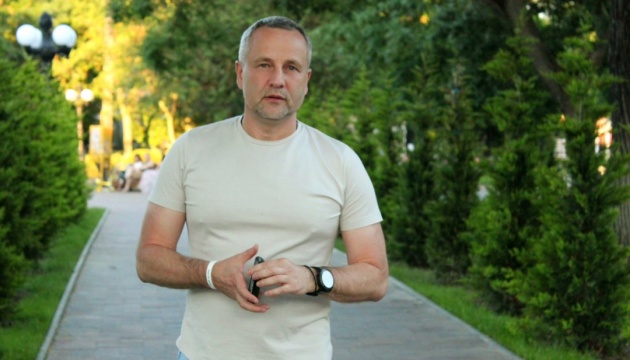 Kherson mayor in Russian captivity as per ICRC data - son
The International Committee of the Red Cross has confirmed that Kherson Mayor Ihor Kolyhaiev remains in Russian captivity.
That's according to the mayor's son, Sviatoslav, who spoke with Suspilne, Ukrinform reports.
The prisoner status was officially confirmed on September 13, 2023, Kolyhaiev's son said.
"I reached out to the Red Cross and they told me that the Russian side put my father Ihor Kolyhaiev on the list of prisoners and that he is held in the territory of the Russian Federation. They did not say where exactly he is held or anything about his health. His status was also updated by the POW release coordination headquarters," said the mayor's son.
As Ukrinform reported earlier, on June 28, 2022, Russian invaders abducted Kherson Mayor Ihor Kolyhaiev upon his arrival to a municipal utility company where the remaining employees of the executive committee worked. As soon as he got out of the car, he was immediately detained by armed Russian Guardsmen and, most likely, the FSB operatives.
Photo: Ihor Kolykhaiev/Facebook