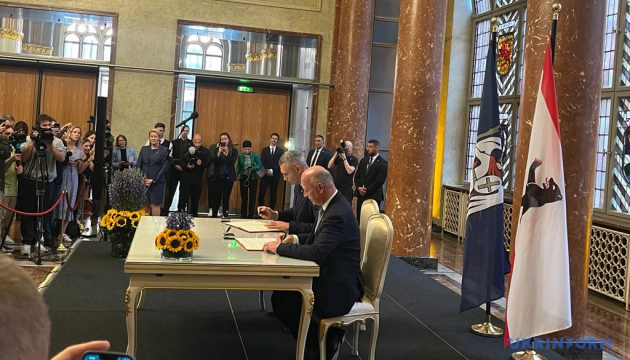 Kyiv, Berlin sign partnership agreement
The capitals of Ukraine and Germany - Kyiv and Berlin - signed a partnership agreement.
Kyiv Mayor Vitali Klitschko said this in a post on Telegram, Ukrinform reports.
As a sign of the importance of city cooperation and the solidarity of German partners with Ukrainians, the mayors of Kyiv and Berlin passed through the Brandenburg Gate.
"Berlin is a city of freedom. And today city mayor Kai Wegner symbolically demonstrated that Kyiv, Ukraine will always be free and will be part of the European family," Klitschko wrote.
As reported by Ukrinform, Kyiv signed a memorandum of partnership with Copenhagen, Denmark's capital, in April.