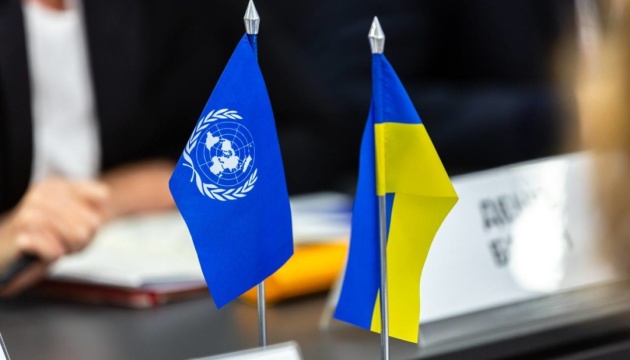 UN expects worsening of humanitarian situation in Ukraine
The UN expects the humanitarian situation in Ukraine to worsen if the current trend continues and plans to provide humanitarian aid to 11 million Ukrainians this year.
Saviano Abreu, spokesperson for the UN Office for the Coordination of Humanitarian Affairs (OCHA) in Ukraine, said this in an interview with Interfax-Ukraine, Ukrinform reports.
"We do see an increased number of Russian attacks impacting civilians, destroying, once again, vital infrastructure. If the war continues, and it appears to be the case, the needs of the population will either continue, because they cannot recover and go back to the situation that they were before, or it increases. So, we can expect a deterioration of the humanitarian situation, if the pattern that we observed in the first six months of the year will continue," he said.
Abreu also said that the winter would begin very soon and it does bring a new layer of risks and needs for people. According to him, some people live in damaged houses, or have no access to water, heating, or gas. "Even paying for the heating during the winter could be a problem for many people in Ukraine particularly those displaced," he said.
"It's a new layer of complexity to a situation that is already alarming," Abreu said.
He noted that the UN is expecting to increase humanitarian assistance to Ukraine and provide it to up to 11 million Ukrainians by the end of the year.
"Our assistance is complementary to what the government is doing, to the impressive work that the volunteers are doing, so, out of the 18 million that I mentioned that need assistance, our objective is to assist 11 million," Abreu added.
According to UN data, 7.3 million Ukrainians received humanitarian aid in the first six months of this year.