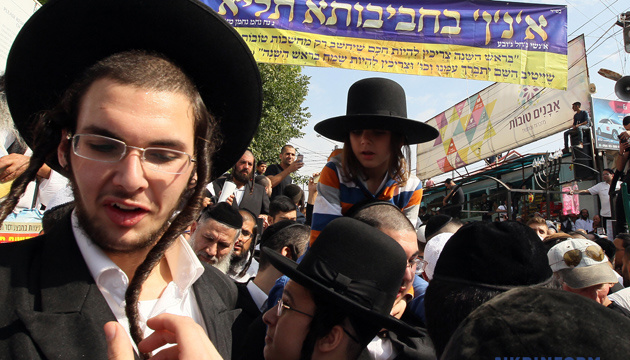 Some 11,000 Hasidic pilgrims already in Ukraine's Uman for Rosh Hashanah
Nearly 11,000 Hasidic Jews have already arrived in Uman, Cherkasy region, where Rabbi Hachman's Tomb is located.
An Ukrinform correspondent learned this from the head of the Uman District Military Administration, Ihor Myklashchuk.
"11,000 Hasidim have already arrived. In total, we expect up to 30,000 pilgrims. Everything is fine in the city, with no accidents reported," Myklashchuk said.
Rosh Hashanah is the Jewish New Year, which is celebrated for two days in a row in the autumn.
This year, Rosh Hashanah is celebrated on September 15.
Last year, 29,000 Hasidim came to Uman to celebrate.
Rabbi Nachman's Tomb in Uman has become a pilgrimage site for Hasidic Jews from all over the world. Every Jewish New Year (Rosh Hashanah) Hasidic pilgrims flock to Uman to visit the grave site of Rabbi Nachman of Breslov. Prior to the war, 20,000 to 40,000 Hasidic Jews visited Uman for this purpose every year.