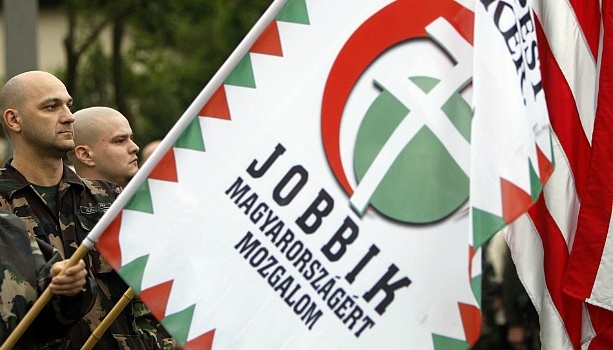 Hungary's Jobbik party furious over "fascist coup" claim in Russian history textbook
The Hungarian far-right parliamentary party Jobbik condemns the assessment of the Hungarian Revolution of 1956 laid down in a Russian school history textbook as a "fascist coup" and demands decisive action from the Hungarian government in this regard.
The leader of the parliamentary faction, László György Lukács, stated this in a commentary to Guildhall, Ukrinform reports.
"Regarding the scandalous book (history textbook, authored by Vladimir Putin's aide Vladimir Medinsky - ed.), our party published the statement. I can explain that it condemns the published book and asks for strict government actions," said the Hungarian parliamentarian.
It should be recalled that Vladimir Medinsky, an aide to Russian President Vladimir Putin, prepared a unified school textbook on history, in which the Hungarian revolution of 1956 is referred to as a "fascist coup" allegedly "inspired by Western intelligence agencies."
The Hungarian Foreign Ministry responded with Minister Tamás Menczer emphasizing that the events of 1956 were not a "fascist coup," but a national uprising against the communists.