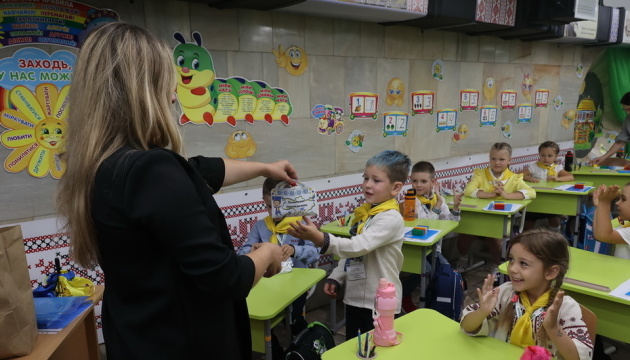 Schoolchildren take two-shift classes in Kharkiv Metro
From Monday, September 4, 2023, Ukrainian schoolchildren began to attend two-shift offline classes in the premises of the Kharkiv Metro.
This is reported by an Ukrinform correspondent.
The first shift starts from 09:00 a.m., and the second – from 01:00 p.m. About 1,000 schoolchildren applied for classes in the Kharkiv Metro. Children are brought to metro stations and back to their neighborhoods by buses.
At the Universytet Station, in downtown Kharkiv, only first-grade pupils take classes in the first shift. Seven forms were set up there, as well as a medical aid post and a play space. After their second lesson, children were offered a snack.
According to Kharkiv Mayor Ihor Terekhov, as the parents saw the actual study conditions, the demand for offline classes in the Kharkiv Metro somewhat increased.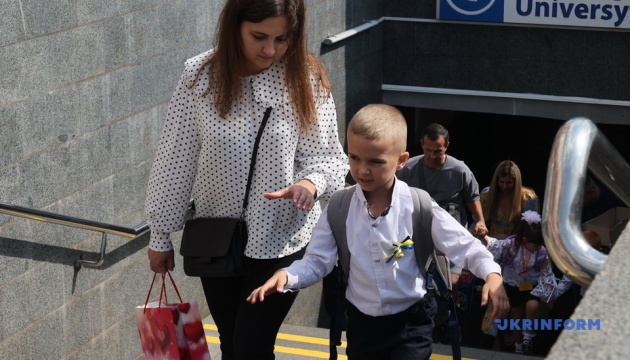 In his words, there is a little reserve, and the number of schoolchildren can be raised by about 10%.
"We have the demand. We will continue and want to set up more premises at stations," Terekhov added in a commentary to the mass media.
A reminder that, according to the data from Kharkiv City Council, as of late August 2023, 40% of teachers and schoolchildren came back to the city of Kharkiv. Meanwhile, 36% of pupils are remaining abroad.
Photo: Viacheslav Madiievskyi