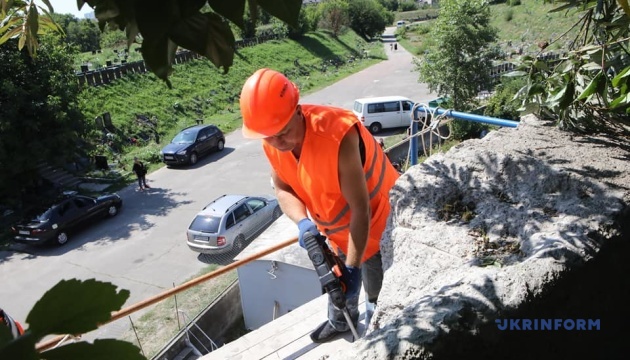 Repairs of kindergartens, schools damaged by Russians being completed in Cherkasy region
In the Uman district of the Cherkasy region, repairs of kindergartens and schools that were damaged at the beginning of the war as a result of Russian bombing are being completed.
Valeriy Danilevsky, head of the education department of the Cherkasy Regional State Administration, said this to an Ukrinform correspondent.
"As a result of the military aggression in the Uman region, six pre-schools and five general secondary education institutions were damaged. As of August, 100% of the restoration work has been completed in four schools and five kindergartens.
One pre-school institution is 75% ready, and the restoration of one school has begun, which is being carried out under the Ukraine Recovery Program at the expense of the European Investment Bank (UAH 152.5 million)," Valeriy Danilevsky said.
As Ukrinform reported, 34 school buses are planned to be purchased for schools in the Cherkasy region this year.