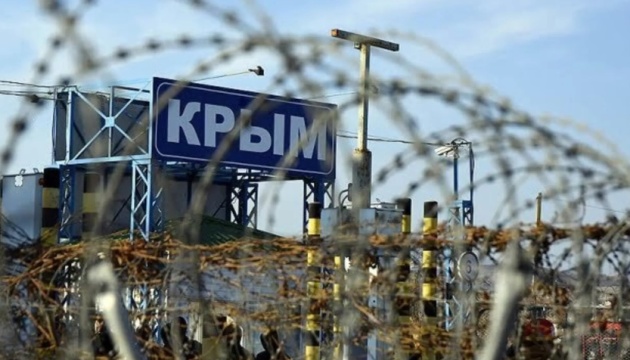 At least 44 people gone missing in Crimea during occupation
It is known of 44 cases of enforced disappearances in the temporarily occupied Crimean peninsula.
"Since Crimea was occupied, 44 cases of enforced disappearances have been recorded. Of them, the fate and whereabouts of 15 people are still unknown," The Mission of the President of Ukraine in the Autonomous Republic of Crimea posted on Facebook.
The Mission reported that Crimeans Rizvan Abduramanov, Marsel Aliautdinov, Eskender Apseliamov, Arsen Suyunov, Shevket Aripov, Ivan Bondarets, Valeriy Vashchuk, Maksym Kapliyenko, Fedir Kostenko, Kateryna Klapova, Vasyl Chernysh, Marlen Shevket, Arsen Aliyev, Mukhtar Arislanov, Ruslan Haniyev, Isliam Dzhepparov, Seyran Zinedin, Ervin Ibrahimov, Dzhevdet Isliamov, Arlen Terekhov, and Tymur Shaymardanov were considered missing as of April 2023.
This list is not exhaustive, the Mission added.
As noted, Russia began to actively implement the mass practice of enforced disappearances in the territories that were occupied as a result of the full-scale invasion.
"Only in Kherson region, at least 600 civilians have become victims of enforced disappearances since the beginning of the occupation of part of the region," the Mission emphasized.
August 30 is the International Day of Victims of Enforced Disappearance which is a symbol of drawing attention to the plight of persons who have been illegally abducted and imprisoned.