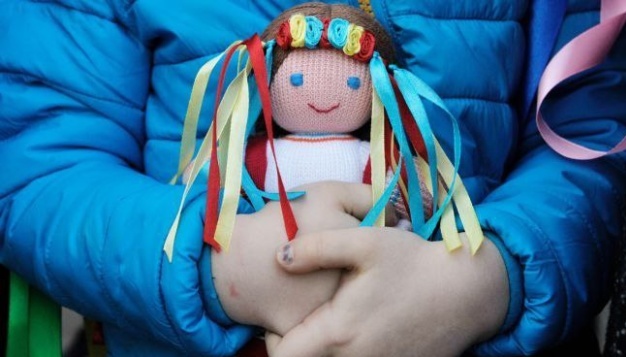 Funding Hobbies: How Talented Kids Find Sponsors
A new social startup for financial assistance to displaced children allows investments in their hobbies, education, and initial competition victories
The end of the war is still not in sight, but an essential strategic task is emerging - to provide quality education for the children upon whose shoulders post-war country restoration will rest. Their preparation and personal development will determine the economic prosperity and the country's position on the global stage in the future. Even now, during the war, there are projects that allow donations specifically for children's educational needs. Ukrinform spoke with the founder of one such platform, IT specialist Andrii Taganskyi, to learn how the "Patreon for children" works, who can join, and the early successes it has brought its participants.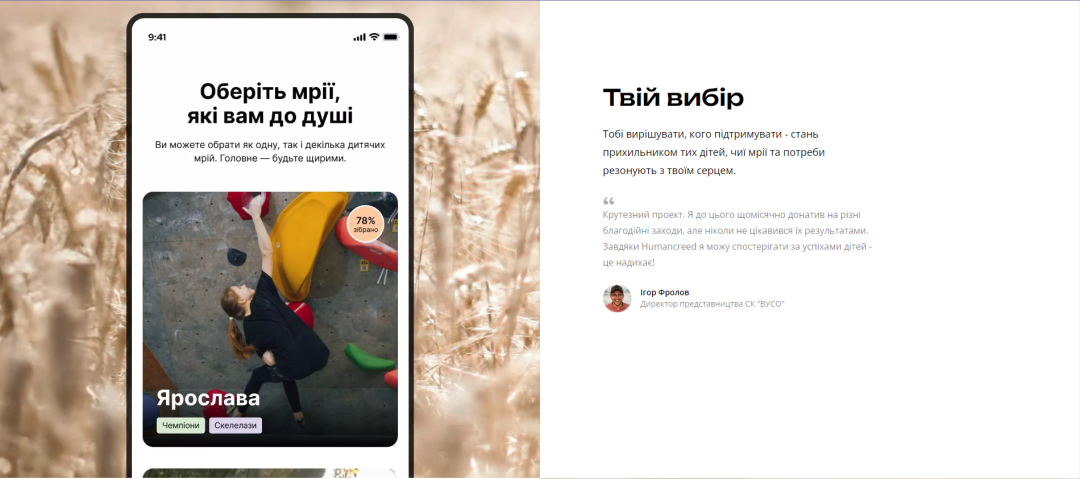 Scholarships Sought Children Themselves
Andrii Taganskyi is a tech entrepreneur from the Donetsk region. He has worked in the insurance market for over 10 years, notably initiating and, with his company Nextstep Solutions, participating in implementing the "Electronic Civil Liability Insurance Policy" system in Ukraine. He created a marketplace that connected Ukrainian insurance companies and insurance product sellers. Until 2021, he worked successfully in an American website builder and website hosting company, with an audience of about 14 million users worldwide. There, he gained experience in creating global products and accumulated financial resources, and skills to build his own major startup.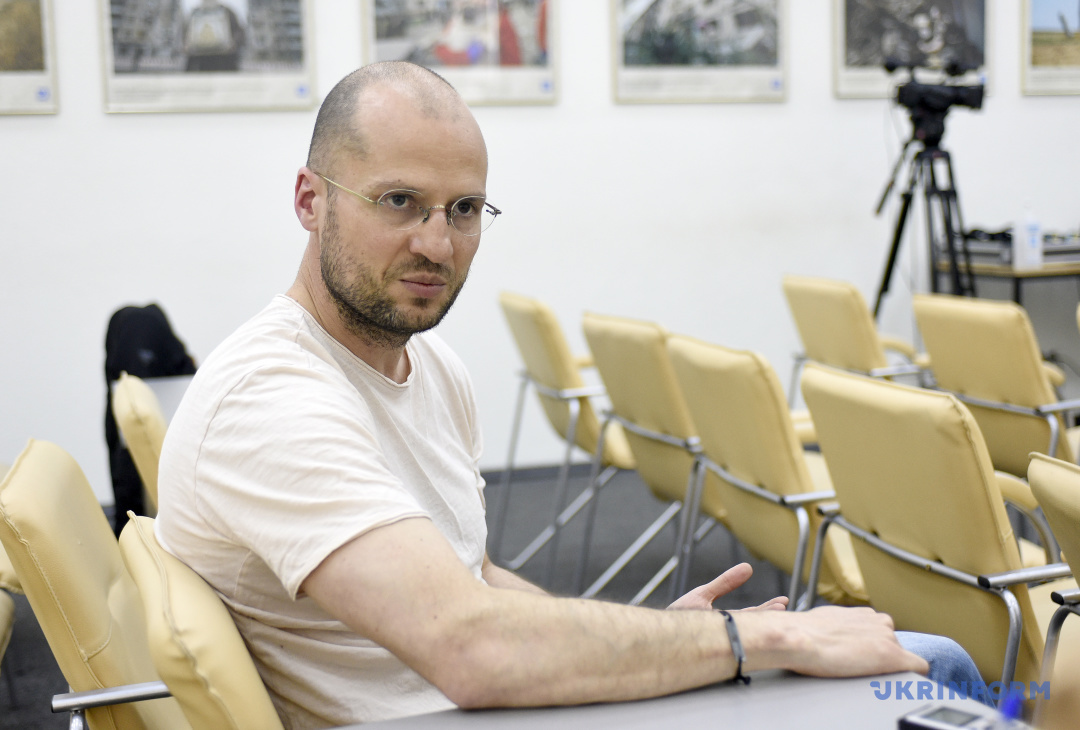 At the onset of the full-scale invasion, Taganskyi moved to Lviv. He joined a group chat with over 50 colleagues who were helping people evacuate from Kyiv and other cities. Later, part of the team created the KOLO.ua fund to assist the military, while other tech specialists began addressing the problems of displaced persons through the housing search service "Dopomagai.org"
"I also faced the problem of finding an apartment. In 2014, I relocated the tech team of 24 people, working in my company Nextstep Solutions, from Donetsk to Dnipro. Not everyone wanted to rent housing to Donetsk residents. I even signed guarantees for apartment payments for my employees," the entrepreneur explains.
The housing search platform was active until the summer. Then, fewer people were at the stations, the March rush also subsided, and working non-commercially in this sector became more challenging, says Taganskyi. So, this prompted the tech specialists to find out what other needs, besides housing, the displaced persons had. And research began in July.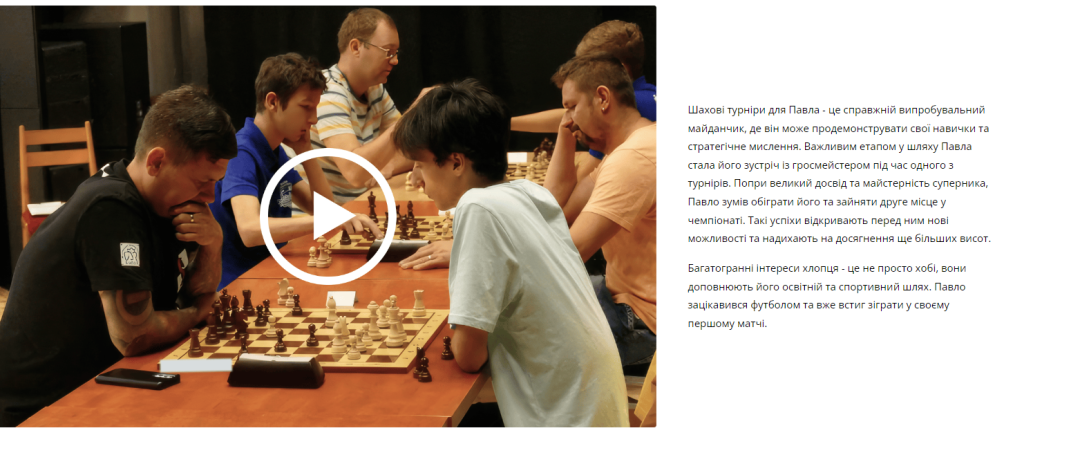 "We created a script (a dialogue scenario - Ed) and made about 200 phone calls following it. We spoke to people who registered on the 'Dopomagai' platform. They complained that children were just sitting at home because their yard and friends were left somewhere in the East or South," he recalls. Education was remote, and not everyone even had gadgets for it. There were also no funds to enroll a child in sections or clubs. "We saw that a 'lost generation' was emerging, which wasn't getting proper education and didn't have access to extracurricular education," Taganskyi shares.
One should not underestimate the impact of war on a child's education and socialization: today's student is tomorrow's doctor in five to ten years, an engineer, and even a future member of parliament. "To have motivated, educated workers who want to compete in global markets, we as a society need to invest in children," Taganskyi realized. "Invest not in adults who grew up in an environment of corruption and mutual distrust, but in the new generation. Show them the possibilities of horizontal connections."
By the end of July 2022, a "Help for Children" banner appeared on the "Dopomagai" platform. One could fill out a form and receive a scholarship of 2744 UAH (about 75 USD - Ed) - the state-established subsistence minimum for a child at that time. Within a day, 177 families responded to the initiative. By early October, 50 of them were included in the assistance program. Meanwhile, the team decided to continue the recruitment. Telegram channels, created by displaced persons to support each other, eagerly shared the banner link.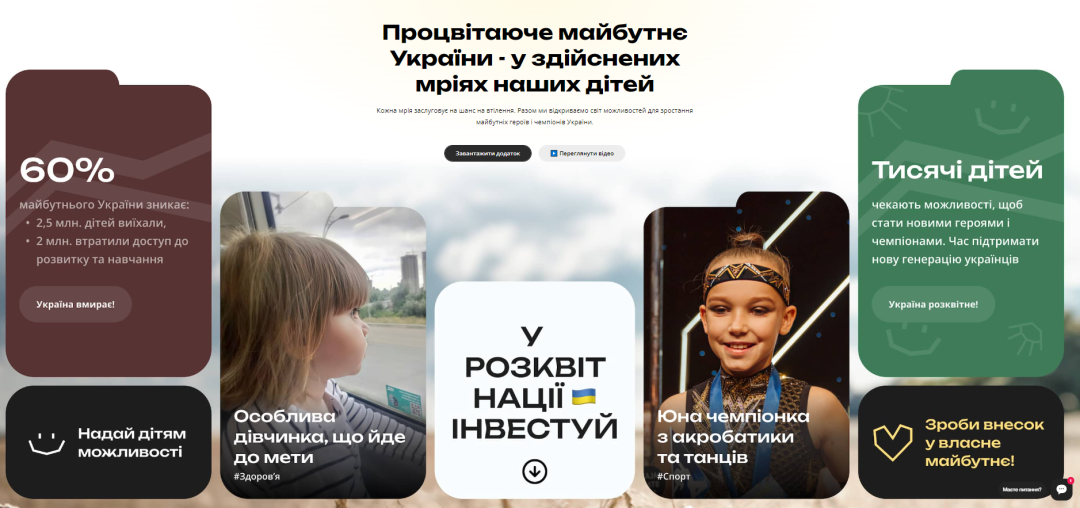 "Initially, people from Kremenchuk and Poltava wrote to us (they learned about the initiative from the displaced persons' Telegram channels). Then, IDPs from Dnipro joined. And in 6 days, 13,000 children registered. In the fall, we stopped the recruitment and haven't resumed it yet," explains Taganskyi.
The search for donors began simultaneously. Employees from insurance and tech companies were the first to respond to the call to support the social project.
"Until the beginning of September, I told various companies what we wanted to do. I emphasized that this isn't charity (where you help someone and forget), it's helping ourselves. It's an investment or an alternative social tax," shares the entrepreneur.
As a result of all these efforts, by the end of 2022, with the help of the platform, 76 children were connected with more than 180 sponsors, with an average donation of 1200 UAH (about 32 USD - Ed) per child. Participating in this project is like finding "godparents" online, the developer explains. The idea is that an emotional bond forms between the sponsor and the beneficiary, based on people's desire to care for children. "Supporters" got acquainted with the needs of displaced children through short presentation videos recorded by families, and they could direct donations to the story that resonated with them. Families maintained contact through private Telegram channels, where children and parents published content about the learning process or achievements.
The results of this experiment showed that over 60% of supporters respond to a specific child's need, not just the opportunity to give a certain amount of money for "everything good," Taganskyi shares. They also donate when interests align, like, "I play the guitar, and I want some talented child to be able to as well." And regional loyalty is still strong - who wouldn't support a talent from their hometown? Notably, the project demonstrates that people are willing to commit to long-term investments.
Donations in Action: Investing in Talents
To further scale the initiative and attract new sponsors, Taganskyi, along with his partner Yevgenii Gusarov, created the Humancreed app, now available on the App Store. It operates similarly to the pilot project - sponsors can finance specific needs of children, but the app makes it more convenient. Users register via email and password, and once inside, they see profiles of children for whom monthly scholarships are being collected. The app is available in both English and Ukrainian, allowing donors from all over the world to contribute.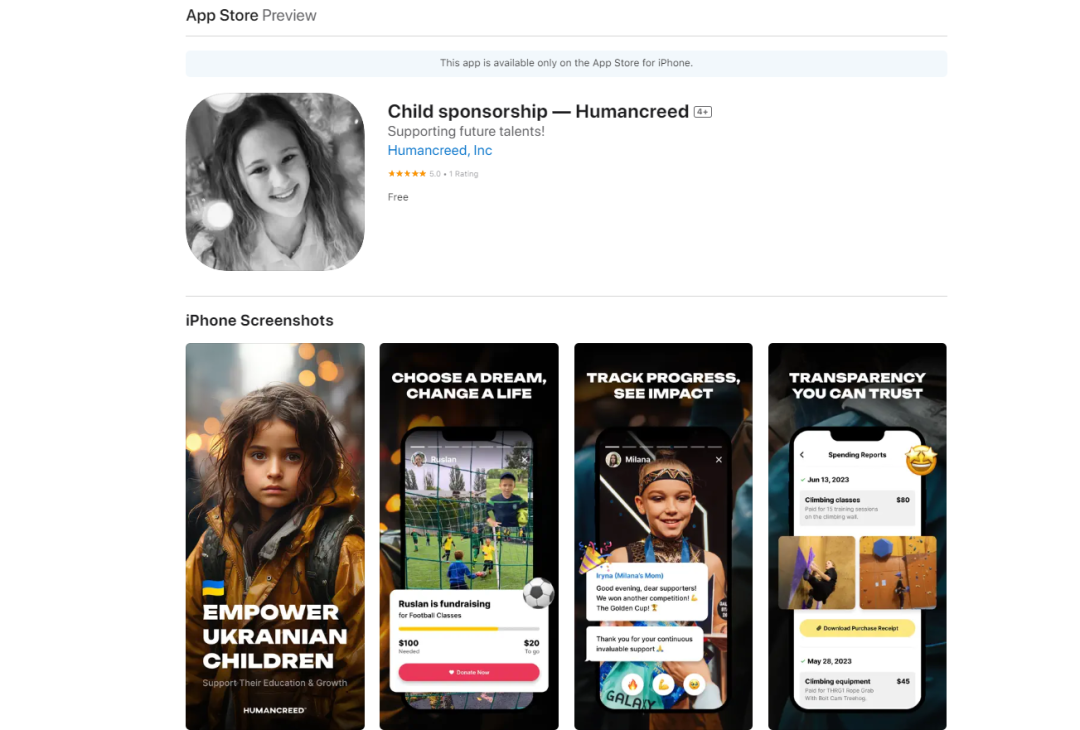 "Of the 76 children currently involved, 12 have won awards at national or international competitions in these seven months. For instance, 17-year-old Pasha Aliyev from Kherson (now 18) is a chess candidate master. Thanks to sponsors, he traveled to Slovakia for a competition and won," shares the tech entrepreneur.
Typically, several supporters form the scholarship for one child. Technically, it's straightforward: click the appropriate button, choose the monthly contribution amount, which will be automatically deducted from the card after payment confirmation. Subsequently, one can follow the progress of the beneficiary through the same Telegram channels, which parents continue to manage. Feedback from the scholarship recipients becomes available as soon as a certain amount is collected and transferred to the child.
"Here's Polina - a special girl with a goal. At four years old, she's battling autism and sees a psychologist. Her parents run a blog. You can see her progress - just recently she couldn't differentiate colors, communicate, or simply grasp animal figures, but today Polina identifies them, like 'deer'," Andriy shares about the app users' successes. "She communicates, and it's great. You see that the money really works."
But that's not the end of the story: the app is still being refined. Upcoming features include a "timeline" function, similar to Facebook. It will mark significant changes, like when a child starts playing the guitar, then advances to playing serious pieces, and perhaps later, wins a competition.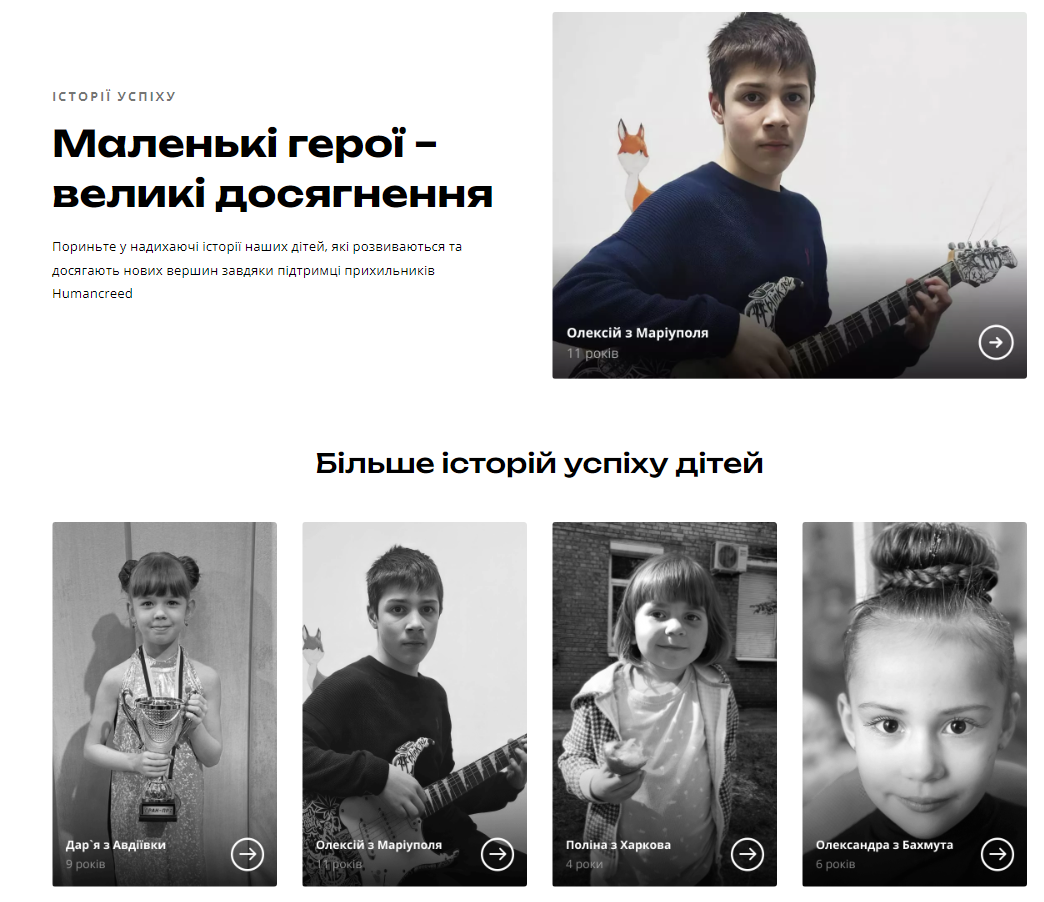 Safety comes first. The team has developed a comprehensive user guide for the app. Parents shouldn't indicate the school their children attend. This information remains only in the organization's database. The current location of the children isn't displayed either, only their origin, to outline the beneficiary's needs. Parents manage the children's blog, and the information that goes into the app is also filtered by them. Staff handling content are trained to detect cases of sexualization. While the developers haven't encountered any "predatory" incidents, Taganskyi says the team is prepared.
Donors also receive certain guarantees. For instance, parents are required to provide document scans, birth certificates of the child, and divorce papers if necessary. These documents remain with the organizers, but along with detailed interviews, they help protect supporters from information manipulation. All expenses are recorded. Currently, they can be checked in a separate Excel sheet via a link, but in a month or two, they'll be integrated into the app itself.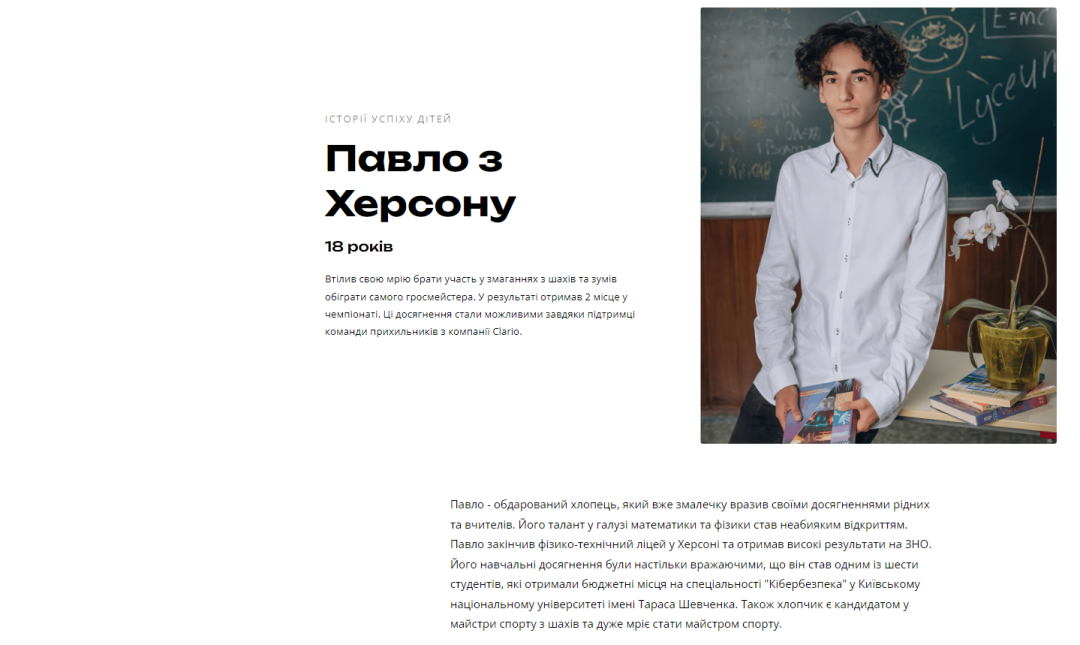 The Platform Will Unite Millions in 10 Years
The platform's creators have ambitious plans. While the participant enrollment for the program is currently on hold, by the end of September, the developers plan to expand Humancreed to accommodate a maximum of 300 children who can receive monthly scholarships from supporters. By the end of the year, the number of scholarship recipients will grow to 1,000, and by the end of 2024, the plan is for up to 10,000 children to be able to receive assistance through the app. To achieve this, they plan to attract supporters not only from Ukraine but also from the diaspora in Canada and the United States, because, as Taganskyi says, people there are also willing to help.
"We see this project as a global story. In the first year, we connected Ukrainians with Ukrainians. This year's goal is to bring in sponsors from the USA and Canada. I wouldn't rule out other countries joining in," he adds. But he also encourages Ukrainians to donate in every possible way.
Ideally, in 10 years, Humancreed will cover tens of millions of vulnerable children, shares the tech entrepreneur. Their additional education and hobbies will be sponsored not only by individual supporters but also by corporations and foundations.
According to the NGO "Youth Institute", before the large-scale invasion of Ukraine, there were no fewer than 7.5 million children living in the country. Meanwhile, the Ministry of Foreign Affairs states that as of June 21, 2023, of the 8.2 million Ukrainians abroad, 22% (about 1.8 million people) are children under 18. Who knows how many young talents Ukraine might lose? But we have no right to lose those who are close by.
Svitlana Tkachuk, Kyiv