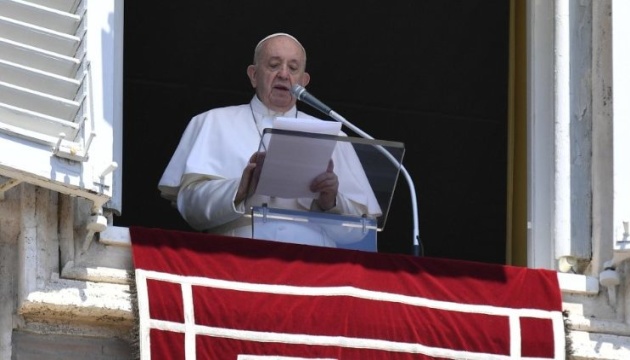 Pope urges believers not to forget about war-torn Ukraine
On the last Sunday of August, in his prayer appeals, Pope Francis mentioned Ukraine and the suffering of its people.
This is reported by Vatican News, Ukrinform saw.
Expressing his condolences to the victims of the fires in Greece, Pope Francis also urged believers to maintain spiritual closeness with the Ukrainian people.
"I assure you in my memory in prayer for the victims of the fires that broke out in the last few days in the northeast of Greece, and I express my solidarity with the Greek people. And let us always remain close to the Ukrainian people, who suffer from the war, who suffer a lot: let's not forget about Ukraine!" the Pope said, addressing the pilgrims who gathered to join the Angel of the Lord prayer.
As Ukrinform reported earlier, in an address to the Portuguese authorities Pope Francis repeated his call to the European Union to develop peace diplomacy aimed at resolving conflicts, particularly in the context of the war in Ukraine.
Photo: Vatican News