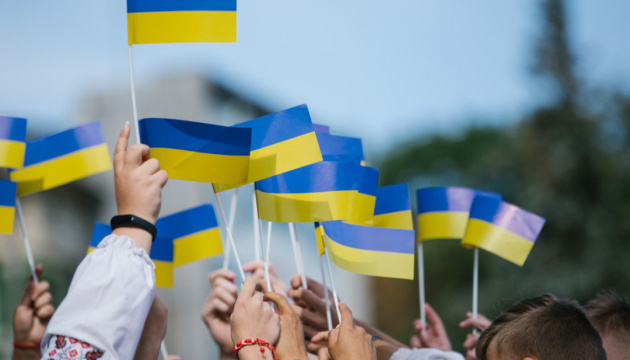 Ukraine marks National Flag Day
Today, August 23, 2023, Ukraine is marking Day of the National Flag.
This is reported by Ukrinform.
The holiday was established "...in honor of the centuries-old history of the Ukrainian statehood, the state symbols of independent Ukraine and in order to foster citizens' respect for the state symbols of Ukraine", according to the Presidential Decree of August 23, 2004. In 2009, the Decree was amended, and an annual official flag-raising ceremony was introduced across Ukraine on August 23.
The blue and yellow colors of the Ukrainian flag have a thousand-year history and date back to the times of Kyivan Rus' and the Kingdom of Galicia-Volhynia.
In modern times, Ukraine's blue and yellow flag was first hoisted above the Stryi town hall in the Lviv region on March 14, 1990. In Kyiv, the national flag was raised over the mayor's office on July 24, 1990.
With the start of the Russian aggression, Ukraine's blue and yellow flag became a symbol of struggle and resistance to the invaders.
This year's National Flag Day will be marked in Ukraine without mass gathering events due to the persisting threat of Russian attacks.