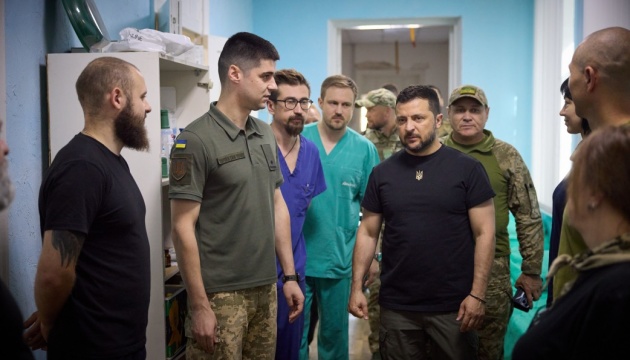 Zelensky visits wounded soldiers in Zaporizhzhia region
President of Ukraine Volodymyr Zelensky, as part of his working trips to Zaporizhzhia region, visited the frontline surgical unit where medical care is provided to warriors within the area of responsibility of the Tavria operational and strategic group of troops.
According to the president's press service, the facility provides primary surgical interventions, resuscitation and stabilization measures. Up to 200 wounded people are treated there every day.
The Head of State inspected the wards and equipment, talked to the staff of the facility and combat medics.
"Thank you for your service, thank you for protecting Ukraine in such an important southern direction, for saving the lives of our guys. And take care of yourselves," he said, addressing the combat medics.
Zelensky presented state awards to the medical workers and to the wounded defender.
During the conversation with the President, the staff of the frontline surgical unit told him that one of their tasks is to evacuate the wounded from the battlefield. They also told about the need for armored evacuation vehicles with high cross-country ability.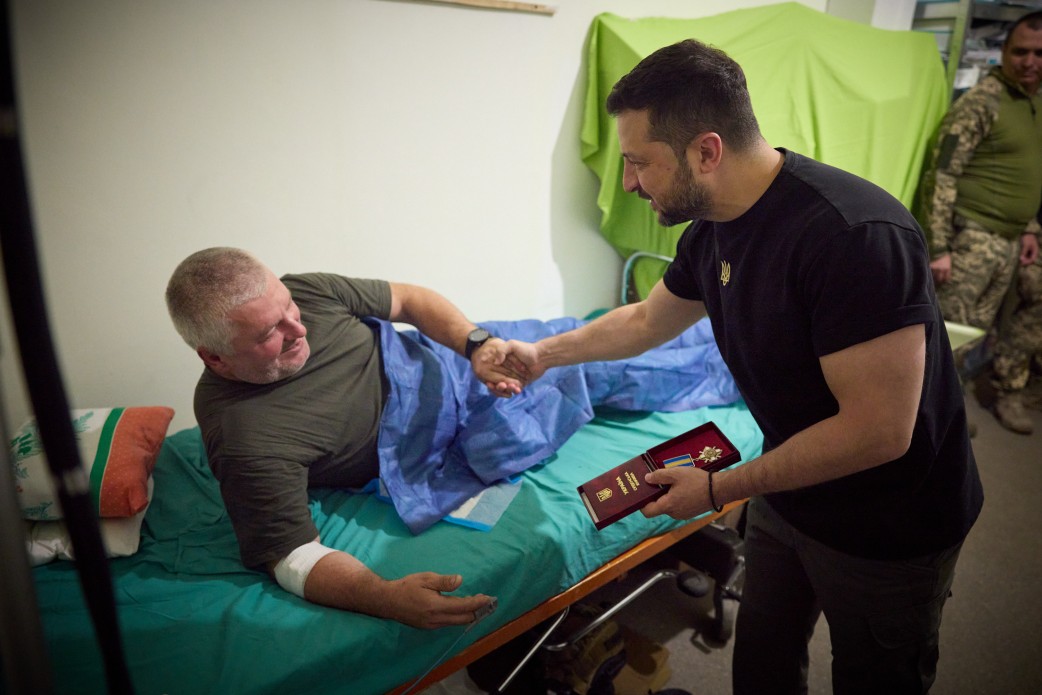 As reported by Ukrinform, President Volodymyr Zelensky is on a working trip to Zaporizhzhia on Tuesday. He visited the locations of brigades conducting offensive operations in Melitopol direction.
Photo: President's Office