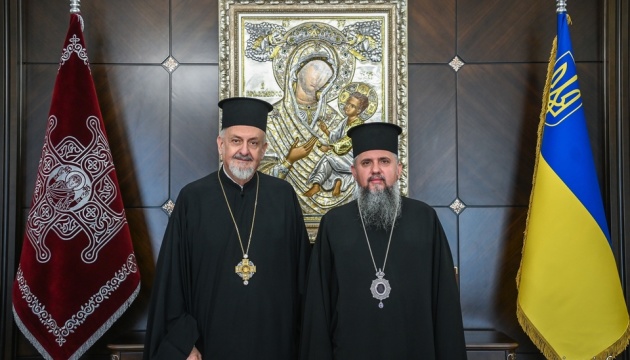 Ecumenical Patriarch's envoy arrives in Ukraine
Metropolitan Emmanuel has testified "unchanging support" for the people of Ukraine and declared his readiness to implement the humanitarian dimension of the Ukrainian Peace Formula.
That's according to the press service of the Orthodox Church of Ukraine, which reported on the results of a meeting between the head of the Orthodox Church of Ukraine, Metropolitan Epiphanius, and an envoy of the Ecumenical Patriarch, Metropolitan Emmanuel of Chalcedon at St. Michael's Golden-Domed Monastery in Kyiv.
"With the blessing of His Holiness our Patriarch Bartholomew, I came to Kyiv to testify unchanging support from the Mother Church for the heroic people of Ukraine, who are resisting the unjust and cruel Russian aggression. During the visit of His Excellency the President of Ukraine Volodymyr Zelensky to the Ecumenical Patriarchate a month ago, the implementation of the humanitarian dimension of the Peace Formula proposed by Ukraine and other humanitarian initiatives were discussed. It was agreed that we would continue working in this direction. So, at the invitation of the President of Ukraine, I also came to fulfill this important mission," Metropolitan Emmanuel said.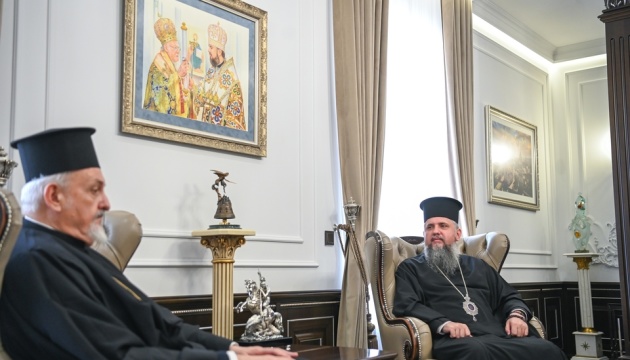 According to the report, during the meeting there was a "warm and fruitful telephone conversation" between Ecumenical Patriarch Bartholomew and Metropolitan Epiphanius.
At the Wall of Memory near St. Michael's Golden-Domed Monastery, which is dedicated to the soldiers who died in the war with Russia, Metropolitan Emmanuel and the brothers of the monastery performed a religious service for the souls of the deceased defenders of Ukraine and civilians killed as a result of the war.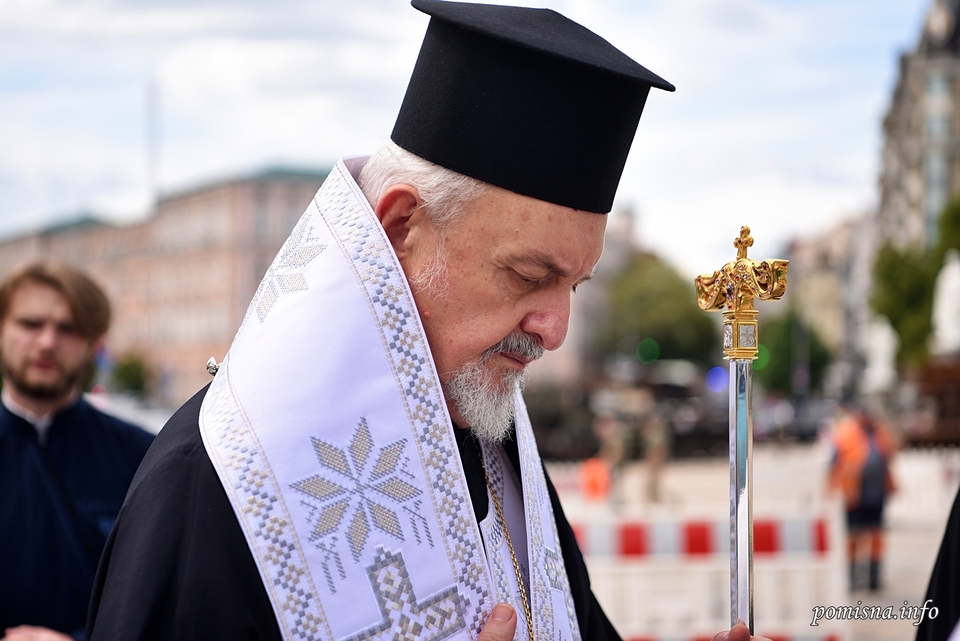 Epiphanius and Emmanuel also visited the Kyiv-Pechersk Lavra monastery, where the local head, Archimandrite Avraamiy, told the guest about the Dormition Cathedral and the current state of life of the monastery, "which is gradually freeing itself from the yoke of the Russian world."