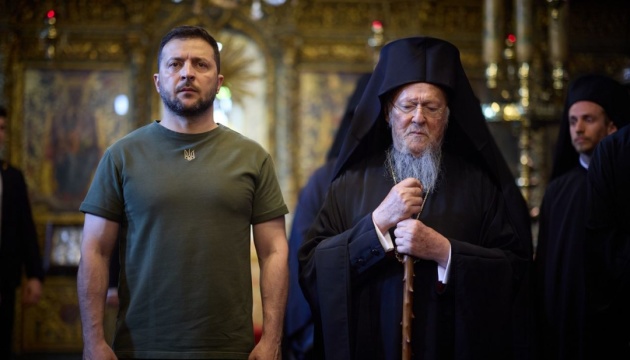 Zelensky attends memorial service for Ukraine war victims in Istanbul
Ukrainian President Volodymyr Zelensky and Ecumenical Patriarch Bartholomew have attended a memorial prayer service for the victims of the war in Ukraine at the Patriarchal Church of St. George in Istanbul.
The head of state said this on Telegram, Ukrinform reports.
"A memorial prayer for the victims of the war in Ukraine at the Cathedral of St. George, Phanar, Istanbul. I thank Ecumenical Patriarch Bartholomew for spiritual support for Ukraine and Ukrainians, for prayers for the sake of peace for our entire land, for all our people," Zelensky said.
According to the Office of the President of Ukraine, Father Methodius, the Archimandrite of the Ecumenical Throne, and Father Epiphanius, the Patriarchal Deacon, served the prayer in Ukrainian and Greek.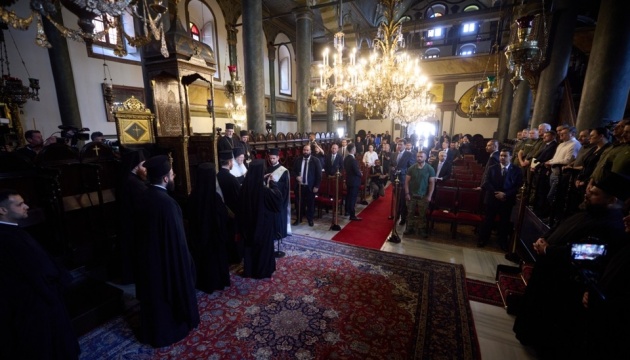 President Volodymyr Zelensky arrived in Turkey late on July 7 and held talks with Turkish leader Recep Tayyip Erdogan.
On July 6-7, the Ukrainian leader visited Bulgaria, the Czech Republic, and Slovakia.