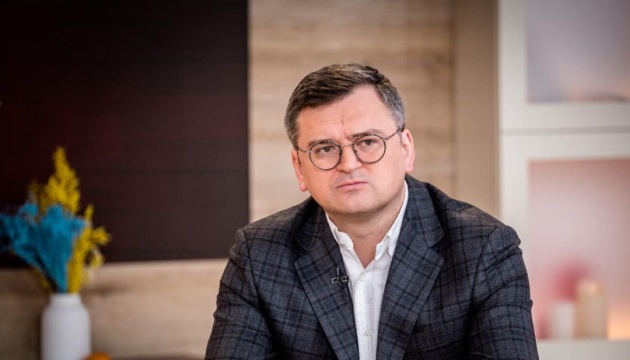 Kuleba comments on ways Ukraine to return civilians captured by Russia
Ukraine will return civilian prisoners from Russia with the help of third countries and international organizations.
This was stated by Minister for Foreign Affairs Dmytro Kuleba, who addressed the issue via Instagram, an Ukrinform correspondent reports.
The head of the Ukrainian diplomacy explained that there are three directions for the return of civilian prisoners from the Russian Federation, the first of which is a direct dialogue with Russia: "But this topic is now closed for objective reasons."
Next, the minister named efforts made through third countries, which, according to him, Ukraine will develop, and work with international organizations.
"The topic needs to be promoted - this is the first step. We have now explained to people: what it's all about, what we will work on. At the international level, the topic of prisoners of war is well known, and the topic of abducted children is well known, too. We now have to raise a third topic. We have to draw the world's attention to the issue of civilian prisoners," said the head of the MFA.
Kuleba expressed his belief that after raising the topic of abducted children, Ukraine will quickly develop one of civilian prisoners. He added that the authorities had worked out specific steps for each international organization.
"Very often these organizations do not deserve our sympathy - sometimes even respect - but they exist, and no one has come up with anything better," he commented.
The minister also refused to name the countries with the help of which Ukraine will try to return its citizens.
As reported, the Ukrainian authorities say Russia is holding more than 27,000 Ukrainian civilians on its territory.