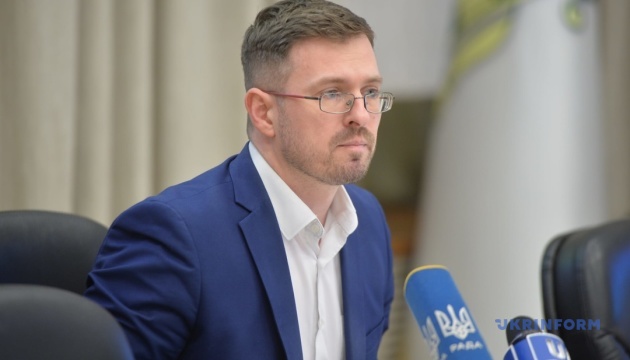 Ukraine ready to quickly respond to cholera outbreaks - senior health official
Ukraine is prepared to react quickly in case of any cholera outbreaks in flood-affected areas following the explosion at the Kakhovka HPP dam.
Deputy Minister of Health, Chief State Sanitary Doctor Ihor Kuzin addressed the issue while speaking with journalists on June 7, an Ukrinform correspondent reports.
He recalled that the authorities are thoroughly monitoring the situation as regards the cholera threat annually, starting from June 1, since several regions in Ukraine, in particular, the south – Odesa, Mykolaiv, Kherson regions, and Crimea – are at risk of outbreaks.
"Strengthened infection monitoring was launched on June 1, so we do not rule out that among the infectious diseases that may occur after the water (level in the flooded areas - ed.) recedes, there may be isolated cases of cholera. There are risks, which we don't rule out, but we have ensured that no such cases occur or that they are contained," Kuzin said.
As the senior health official doctor added, quarantine restrictions will be introduced depending on how many such cases are confirmed, and where.
"Only in case the situation becomes unmanageable are quarantine restrictions applied. Currently, we have the following situation: our labs are ready to diagnose cholera and, accordingly, routine monitoring is underway in all regions of Ukraine in order to contain the situation in a timely manner, so that in each case of acute intestinal infection, we rule out cholera," Kuzin noted.
He said that after the flood levels recede, the maximum number of preventive measures will be applied to prevent the development of acute intestinal infections, including cholera.
"These measures consist in the fact that the relevant territories of the destruction must be disinfected, water must undergo lab tests, in the case of using wells and springs, local water purification technologies and tools are employed. Therefore, after the active phase of this emergency situation subsides, the anti-epidemic service should work actively in the region to prevent both the emergence and spread of cholera cases," health official said.
Currently, according to Kuzin, there is a sufficient number of tools to diagnose acute intestinal infections, including cholera.
As reported, on the night of June 6, the Russian army blew up the Kakhovka HPP dam. In Kherson region, the evacuation of the population from areas at risk of flooding has begun. Law enforcement have started an investigation under the "ecocide" article of the Criminal Code after the occupiers blew up the dam.
Ukrhydroenergo announced that the Kakhovka HPP is completely destroyed and cannot be restored