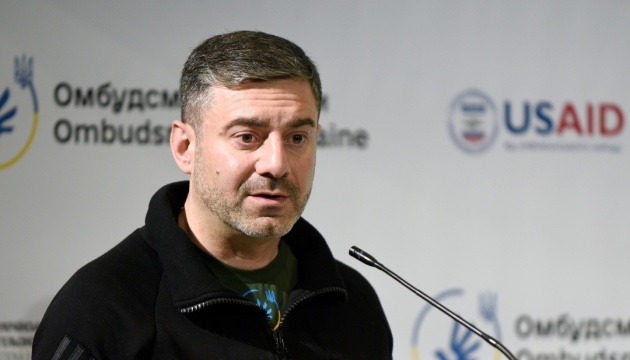 Russia plots to use Ukrainian children as human shield in Crimea - ombudsperson
Under the pretext of the threat of intense shelling, the Russian FSB could take to Crimea the Ukrainian children from the newly occupied areas of Ukraine and regions bordering Russia.
That's according to Ukraine's Ombudsperson Dmytro Lubinets, Ukrinform reports.
Children would be placed in summer camps and recreational areas throughout the peninsula for the summer period to "create conditions for reducing risks from the expected Ukrainian counteroffensive in the Crimea direction" and to "discredit the Armed Forces and portray Ukraine as a 'terrorist state.'
Meanwhile, pro-Russian narratives are already circulating in the media space, falsely claiming it was Ukraine that blew up the Kakhovka HPP dam.
The actual abductions of Ukrainian children would have the appearance of a "rescue mission." At the same time, the FSB believes that it is necessary to place military control posts, missile or artillery units and manpower clusters near the locations where children will be accommodated in the event of an advance of the Ukrainian military deep into Crimea.
In the opinion of the Russian security services, the fact that children live close to military facilities will disallow or significantly complicate the ability of the Ukrainian military to inflict fire damage to the main units and control points of the Russian occupation forces, significantly limit or slow down the pace of the advance into Crimea, as well as allow Russia to carry out acts of provocations involving mass casualties, if necessary, to discredit the Armed Forces of Ukraine in the eyes of the international community.
The ombudsman noted that Russia's legislature has already initiated a corresponding appeal to the government regarding the "evacuation" of children from the affected areas to summer camps and other institutions in occupied Crimea.
"Russia is a terrorist state that deserves the toughest punishment. I'm sure it will come! After all, good always wins over evil, and light – over darkness," Lubinets concluded.