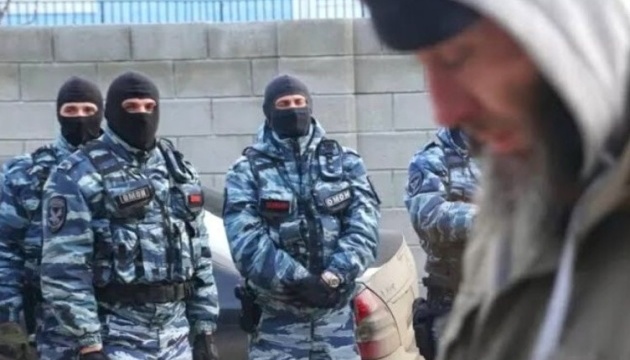 Occupiers abducted at least 18 Crimean Tatars on peninsula in past three months
Over the past three months, 18 abductions of Crimean Tatars have been recorded in the temporarily occupied Crimea, but there may be many more such cases.
"Since February 2023, the practice of abductions in Crimea has extended to random persons to check their involvement in subversive and partisan actions. The Crimean Idea experts recorded at least 18 such cases regarding Crimean Tatars over the past three months. It is likely that there are many more such cases, but people conceal them, fearing further repressions," the Crimean Idea civil society initiative posted on Facebook.
As noted, the following abduction scheme is mostly used: in the morning, law enforcement officers come with a search, seize digital media, and take a person to an unknown destination.
As reported, the security forces kidnapped Crimean Tatar Mambet Asan-Ust and forced him to confess to his involvement in blowing up the railway in the Simferopol district.