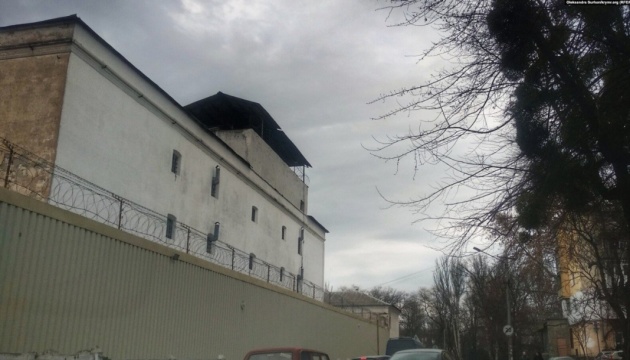 Russians transferring political prisoners from Crimea to secret prison in Chonhar - Lubinets
The Russians are transferring political prisoners from Crimea to a secret pre-trial detention center in the temporarily captured village of Chonhar, Kherson region.
Dmytro Lubinets, the Verkhovna Rada Commissioner for Human Rights, said this in a post on the Telegram messaging app, according to Ukrinform.
"In the village of Chonhar, Henichesk district, Kherson region, the Russian invaders opened an unofficial detention center. According to the Crimean Human Rights Group, some of the political prisoners from Crimea are being transferred there," Lubinets wrote.
According to him, some of the political prisoners who were held in pre-trial detention center No. 2 in Simferopol have already been transferred there. People who were detained for political reasons in the Kherson and Zaporizhzhia regions are also being held there.
In the new pre-trial detention center, there are about ten people who were detained on suspicion of participating in the Crimean Tatar Noman Celebicihan Battalion. Currently, 181 people are illegally detained in Crimea and Russia.
"Such detention of persons is illegal! It is a violation of human rights and freedoms on the part of the occupation administration. All illegally imprisoned people who are kept in places of detention on falsified charges must be released," Lubinets said.
Photo: Mejlis of the Crimean Tatar people