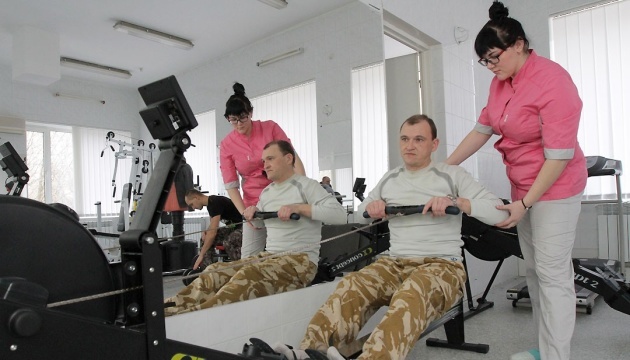 Minister Zholnovych: Ukraine seeks to adopt best experience of rehabilitation
During her visit to the Kingdom of Sweden, Minister of Social Policy of Ukraine Oksana Zholnovych visited the Aleris rehabilitation center in Stockholm where Ukrainian service members undergo rehabilitation.
"Ukraine seeks to adopt the best experience of rehabilitation because every citizen is a value for the state and an important participant in the post-war reconstruction of Ukraine," Zholnovych emphasized, the press service of the Ministry of Social Policy reports.
She spoke with Ukrainian service members who are recovering from injuries received during the war, thanked them for their service, sacrifice, and contribution to victory.
Zholnovych got acquainted with the work of the center, some of whose specialists are role models of successful rehabilitation for patients because they had severe injuries, underwent rehabilitation, and now move around in wheelchairs.
Aleris Rehab Station Stockholm develops and conducts medical rehabilitation of people with spinal injuries, orthopedic injuries, strokes, multiple sclerosis and general neurology.
The main purpose of the work of such centers, in addition to medical services, is the reintegration of people after injuries or illnesses into active social life.