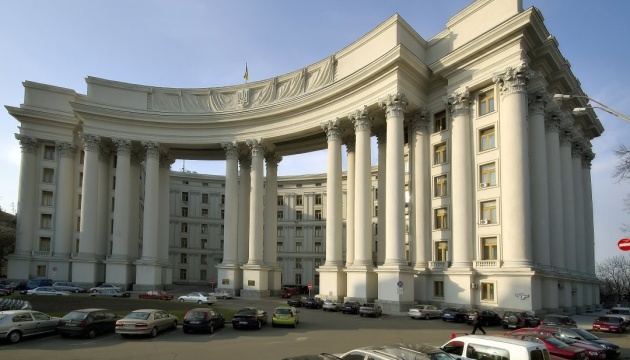 MFA Ukraine on "sentences" to four Crimean Tatars: "null and void"
The Ministry of Foreign Affairs of Ukraine expresses its protest in connection with the handing down of illegitimate sentences on terrorism charges to four Crimean Tatars by a puppet court in Rostov-on-Don on May 31, 2023.
That's according to a commentary issued on the ministry's website, Ukrinform reports.
Jebbar Bekirov was sentenced by the so-called "court" to 17 years in a high-security colony, with the first four years to be served in prison. Activists Rustem Tairov, Rustem Murasov, and Zavur Abdullayev received 12 years of imprisonment each, with the first four years ruled to be served in prison.
These latest falsified, null and void "sentences" only show that Russia is resorting to all kinds of crimes in the temporarily occupied territories with the aim of "destroying centers of freedom of thought and religion that remain beyond the control of their punitive bodies."
"Violence and repression cannot be the answer to the right to express one's beliefs and defend one's identity," MFA Ukraine stressed.
The ministry called on Ukraine's international partners, including within the framework of the International Crimea Platform, "to condemn the repressive campaigns run by the Russian Federation in the temporarily occupied territories of Ukraine and the practice of violations of international humanitarian law and human rights."
The Ukrainian citizens were detained in August 2021 in temporarily occupied Crimea on politically motivated charges in the case of the so-called "Second Sevastopol Group of Hizb ut-Tahrir". They were arrested and accused of "terrorist activities."