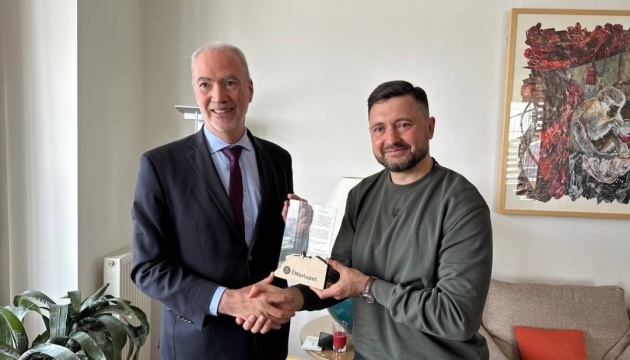 Mariupol to receive French assistance in development of coastal areas after de-occupation
The Donetsk region's Mariupol, upon its de-occupation, is expected to receive expert assistance from French cities regarding the development of infrastructure and coastal areas.
The relevant statement was made by Mariupol City Council on Telegram, following a meeting between Mariupol Mayor Vadym Boichenko and Ambassador Extraordinary and Plenipotentiary of the French Republic to Ukraine Étienne de Poncins, an Ukrinform correspondent reports.
"Good relations have developed between France and Mariupol. We want to preserve and continue them. There are several French cities with similar geography to Mariupol, and their experience can be useful for the Ukrainian city," the French ambassador said.
Boichenko expressed gratitude to the French side for their support for Mariupol residents, namely through a joint housing project that had already been launched.
"The first dormitory designed for 35 families has opened in the city of Dnipro. Thanks to financial assistance from the Government of France, we are starting to create 330 more apartments for Mariupol residents. We are grateful for the much needed help. I am confident that our cooperation will strengthen, including as part of the Mariupol Reborn plan," Boichenko emphasized.
A reminder that earlier Mariupol Mayor Vadym Boichenko presented the Mariupol Reborn city recovery plan, including the rapid restoration of critical infrastructure, followed by reconstruction and city revival projects.
Photo: Mariupol City Council, Telegram