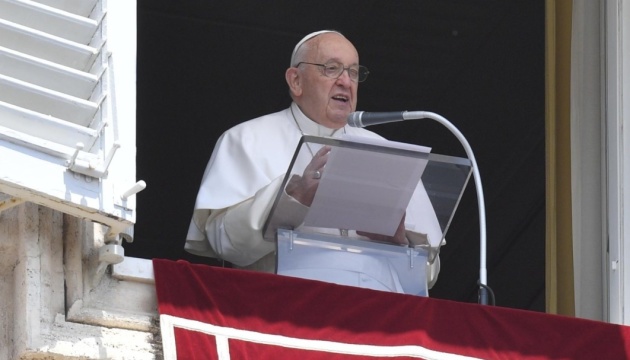 Pope Francis calls on international community to continue to stand by Ukrainian people
On Sunday, Pope Francis called on the international community not to get used to conflicts and violence, and to continue to stand by the Ukrainian people.
That's according to Vatican News, Ukrinform reports.
"Please, let us not get used to conflict and violence. Let us not get used to war!" the Pope said.
He added a plea to continue to stand by the "tormented people of Ukraine."
Pope Francis also issued "a heartfelt appeal" to warring factions in Sudan to lay down their arms, while calling on the international community "to spare no effort to ensure that dialogue might prevail and the suffering of the population might be alleviated."
As Ukrinform reported, on May 1, Pope Francis said that the Vatican was participating in a peacekeeping mission to try to end Russia's war against Ukraine. Later, it became known that he entrusted Cardinal Matteo Zuppi with a mission to help ease the tensions in the war in Ukraine.