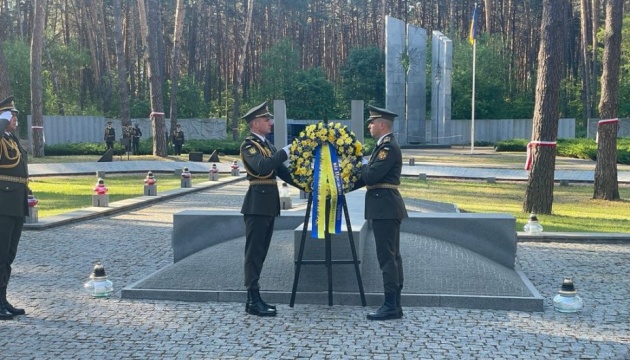 Zelensky honors memory of victims of Soviet political repression
President Volodymyr Zelensky honored the memory of the victims of the Great Terror committed by the totalitarian communist regime on Ukrainian lands in 1937-1938.
This was reported on the President's website, Ukrinform saw.
On Day of Remembrance of the Victims of Political Repression, on behalf of the Head of the State, a flower basket was placed at the monument of the repressed, erected at the entrance to the National Historical and Memorial Reserve Bykivnia Graves. Wreaths were placed at the mass grave and memorial plaque for the Polish burials on the territory of the Reserve.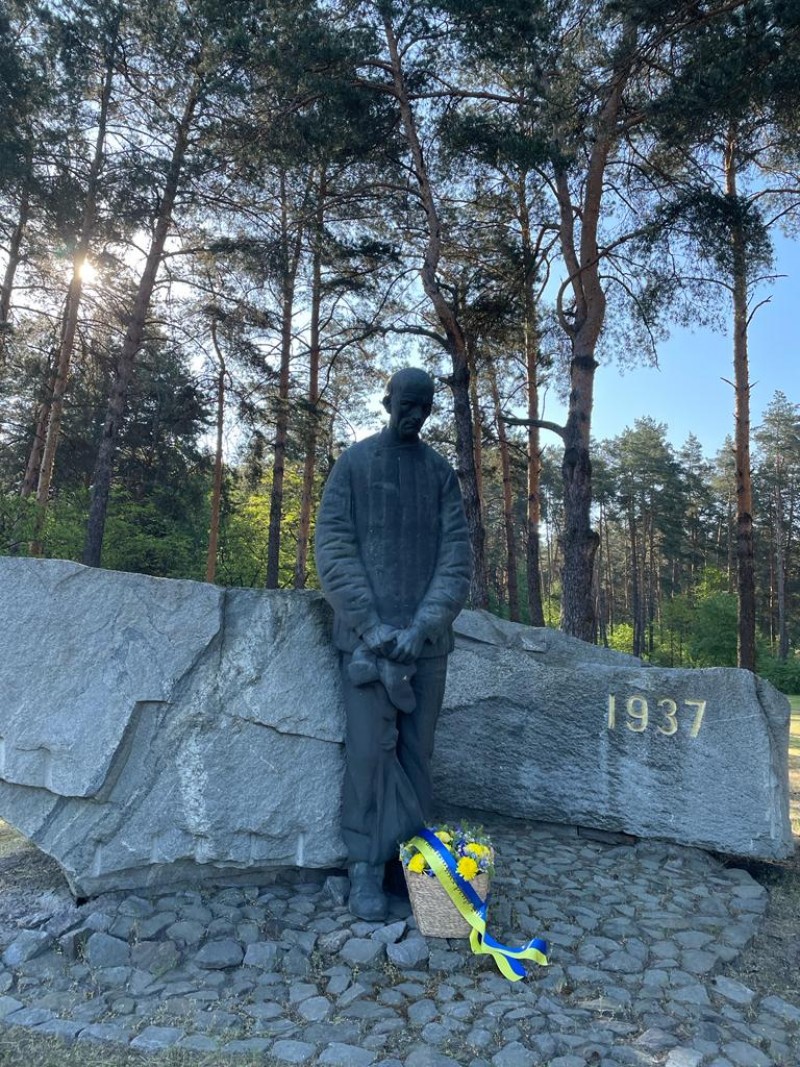 As the president noted, trumped up motives for detentions, cruel torture and death sentences handed down mostly without investigation or trial by the MKVD troikas, "children's Gulags" - all this fundamentally contradicts normal human nature and the basic principles of a civilized world structure.
Multinational burial sites of victims of Stalinist repressions on the territory of the Bykivnia forest in Kyiv, hundreds of similar places in all regions across Ukraine are now an inseparable part of the national memory of the Ukrainian people, memorial objects of international importance.
"We must do everything to ensure that the revenge of totalitarianism is not allowed, to ensure the consolidation of the efforts on the part of the international community in the matter of restoring and preserving peace, collective security and humanity, neutralizing the terrorist state, the Russian Federation, and ensuring a fair trial and accountability for criminals," Zelensky emphasized.
Eternal and bright memory to the victims of political repressions. Eternal respect to everyone who defends Ukraine. We will always remember those who sacrificed their lives liberating the Ukrainian land from the Russian invaders," added the Head of State.
As Ukrinform reported earlier, the victims of the communist totalitarian regime were commemorated in the National Historical and Memorial Reserve Bykivnia Graves near Kyiv.
Photo: Ukrainian President's Office